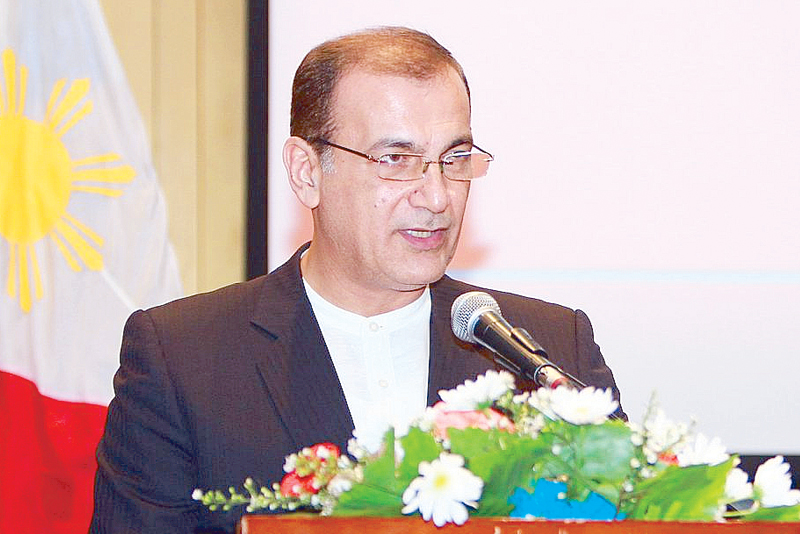 Iranian Ambassador Mohammad Tanhaei. Photos by Ramon Joseph J. Ruiz
Expanding Philippines-Iran ties
The recent meeting in Tehran between former Speaker and special envoy for Asia Pacific Economic Cooperation Joe de Venecia and Iranian Foreign Minister Mohammad Javad Zarif indicates expanding bilateral relations between Iran and the Philippines, whose diplomatic ties officially started in January 1964.
Iran is one of the six countries with which the Philippines has a Joint Economic Commission at the Ministerial level, and among the areas where both countries can cooperate include energy, agriculture and pharmaceuticals since Iran has a very advanced pharma industry.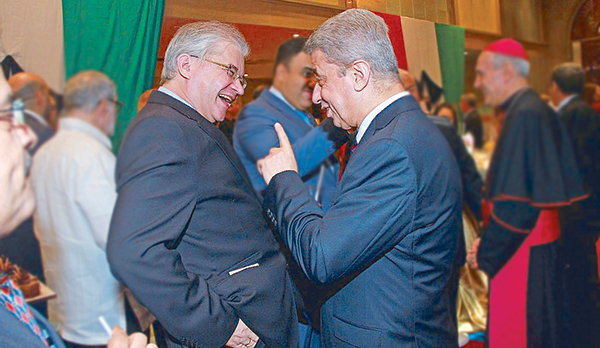 Russian Ambassador Igor Khovaev and Issam El-Debs.
More than a thousand Filipinos live and work in Iran, some of whom are engineers and accountants, although majority are engaged in big construction projects in the oil and gas industry. There are two Filipino organizations in Iran that are working to help advance the welfare of overseas Filipino workers and provide social and financial support to members who may need assistance.
Iranians all over the world recently celebrated the 39th anniversary of the Islamic revolution that ended monarchial rule in Iran. The Embassy of Iran in Manila held a cocktail reception at the ballroom of Dusit Hotel in Makati City to commemorate the event. Leading the celebrations was Iranian Ambassador Mohammad Tanhaei, and among the guests were businessmen, members of the media as well as members of the diplomatic corps.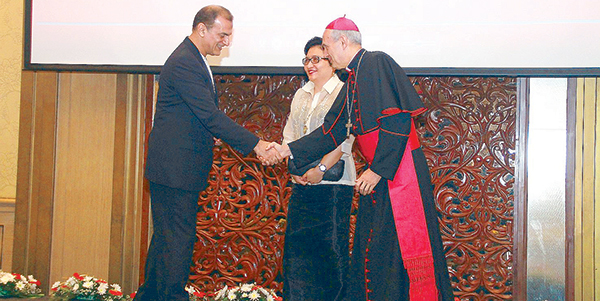 Ambassador Tanhei, Foreign Affairs Assistant Secretary Joy Quintana and Archbishop Caccia celebrate Iran National Day.
Iran has the second largest economy in the Middle East and Africa region, due in large part to its gas and oil. Investors from Iran are looking at infrastructure, energy, water purification and other areas. Companies are also interested in agricultural products like bananas that used to be a major export to Iran prior to the imposition of trade restrictions by the UN over Islamic nation's nuclear activities.