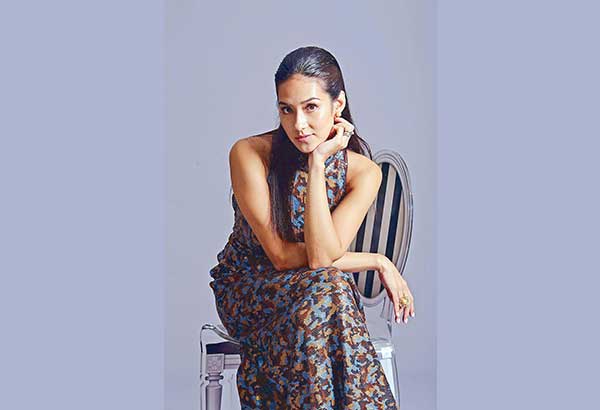 Model and SSI personal shopper Mikaela Lagdameo Martinez. 'Rustan's is something I grew up with. My first fashion show ever as a child was with Rustan's.'
A brand synonymous with luxury has been immortalized because of its presence in the last 65 years — Rustan's.
Founded by the legendary Gliceria R. Tantoco, the brand has pioneered the standard and has become the benchmark for our local retail landscape.
Last Thursday, Manila's A-listers, fashion insiders and personalities, the diplomatic community, high society and VIP customers flocked to the Rustan's Department Store in Makati to give a toast to the company's milestone. Rustan Commercial Corp. and SSI Group chairman and CEO Zenaida Tantoco and SSI Group president Anton Huang led the monumental gathering.
The well-attended event, hosted by Tim Yap and directed by Robby Carmona, also featured a grand fashion show that showcased the company's roster of prestigious in-house labels that included U by Ricardo Preto, Jill, Lady Rustan's, Kiddos, Rustanette and Rustan's Jr., Ricardo Preto, Oleg Cassini and Crisleda Lontok.
Rustan's is a pillar in Philippine retail. Surpassing the test of time, it has become a breeding ground and home to some of the most stellar personalities in the world of fashion, entertainment, luxury and lifestyle. To mark its sapphire anniversary, the Rustan Group selected 12 extraordinary luminaries — longtime partners and new collaborators — to celebrate how Rustan's and its sister companies continuously set the standard. All of them gave their personal experiences of the brand's relevance in the market and in their lives. These are living testimonials of a legacy that continues to thrive from one generation to the next.
The story of retail luxury in the Philippines has transcended into everyday lifestyle through design, fashion, beauty and home. Rustan's prides itself in a legacy that has become a tradition from generation to generation, a rich history in Philippine retail that has elevated the country to global standards.
Congratulations, Rustan's! As renowned fashion designer Rhett Eala once said, "I hope you celebrate a hundred."