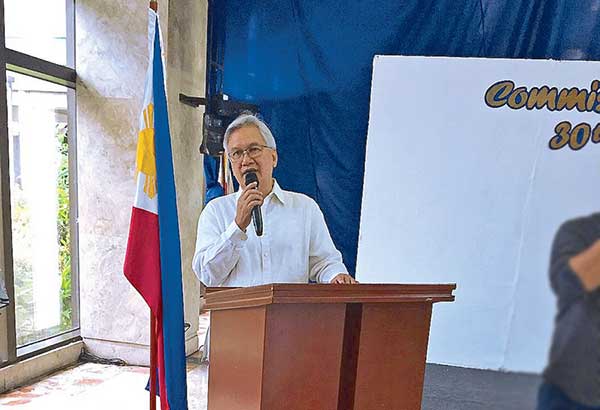 Commission on Appointments (CA) Secretary Hector Villacorta.
(The Philippine Star) - August 26, 2017 - 4:00pm
One of the hallmarks of democracy is the existence of checks and balances to avoid abuse of power or jurisdiction by any of the three branches of government. In the case of the Executive, the President is vested with the power to appoint Cabinet Secretaries or department heads, ambassadors and other public ministers and consuls, military officers from the rank of colonel and other officials.
However, it is in the public interest to determine whether such appointees or nominees are suitable for the positions or have the capability to undertake the task required of them. This ultimately is the task of the Commission on Appointments (CA), a powerful body under the 1987 Constitution that can approve or disapprove appointments (except those pertaining to the Judiciary, among others) made by the President of the Philippines through a confirmation process.
Making up the CA are 25 members from both Houses of Congress, with Senate President Koko Pimentel as chairman and San Juan City Rep. Ronny Zamora as vice chairman. The Commission has 23 standing committees, among them the Committee on Foreign Affairs chaired by Sen. Ping Lacson.
Last Wednesday, the CA celebrated its 30th anniversary with a simple lunch and a short program that also honored the "pioneers" or those who have been with the CA in the three decades of its existence. Also given loyalty awards were those who have served in the Commission for at least 10 years.
Helping ensure that the members of the CA efficiently and effectively dispatch their constitutional mandate is the Secretariat currently headed by Commission on Appointments Secretary Hector Villacorta. Guided by its vision of "Service to the country above all," the CA Secretariat maintains its focus on service to the public in general and the members of the Commission in particular, cognizant of its role as "an instrument of change for national development and progress." - Photos by Ramon Joseph J. Ruiz and Bing Parel