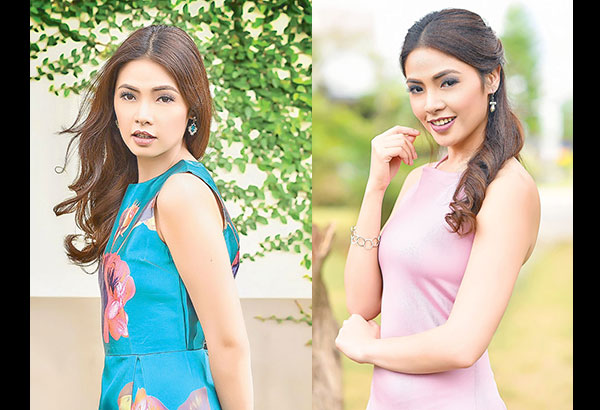 Muriel Adrienne Isidore Orais.
MANILA, Philippines - When a woman faces the world with a zest for life and a strong sense of self, she is, in a way, celebrating her power to conquer her dreams. There is beauty in this kind of woman who carries herself with confidence, which brings out the best in her and the people around her. These characteristics make her distinctly beautiful.
Muriel Adrienne Isidore Orais, a cabin crewmember of Philippine Airlines, sees beauty in a person's uniqueness. As someone who interacts with people of different nationalities and personalities on a daily basis, Muriel has an appreciation for individuality beyond the boundaries of race and social standards.
"Beauty is universal. We are all beautiful in different aspects," the 25-year-old says. "A woman is beautiful when she is happy and content. She believes in herself. She is strong and confident mentally and emotionally."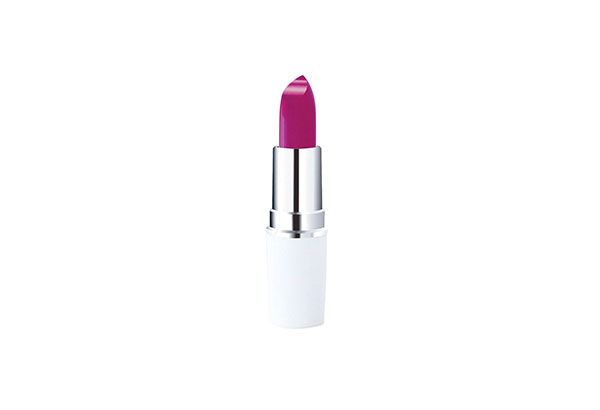 Muriel, a self-confessed workaholic, welcomes positivity in her day-to-day grind not just to affect people around her but to also have peace of mind. She is determined to always be at the top of her game. "I find time to teach myself something new and I always like to be productive. When I encounter problems, I take it as a learning experience and go on with life. Every day is a new day for me," she shares.
Taking care of her body is also important, Muriel says, to keep up with the physical demands of her job 30,000 feet up in the air. She makes sure to workout at least twice a week and does indoor cycling as a form of exercise.
As a cabin crewmember for the country's flag carrier, Muriel is required to look presentable on the job. "As flight attendants, we have to look good every day. Even after the flight when we go down the plane and walk to the airport, we are expected to carry ourselves well. We respect and value grooming. In PAL, we have to be in complete uniform and we have to use the proper shades of makeup," she relates.
* * *
To build her polished look for work, Muriel starts with a simple beauty regimen. Taking care of her skin allows her to have a flawless canvas for her favorite makeup. Before she hits the sack, she makes sure to remove her makeup and wash her face thoroughly. She also religiously puts moisturizer and sunblock every day to protect her skin from UV rays.
Muriel highlights her best features with her favorite products like those of EB Advance. One of her must-haves is the classic red lipstick. This shade makes her look put-together and mature. The EB Advance Supreme Lipstick's eight highly pigmented shades and eight smooth crème shades work well with Muriel because these are formulated with ingredients that condition the lips.
While on board, especially during long-haul flights, it is important for Muriel to do quick touch-ups to keep her look presentable. The EB Advance BB Compact Powder Whitening is great for touch-up needs because it does not only leave a sheer, matte and natural-looking coverage but it also hides minor skin blemishes. This BB powder, which comes in Matte Natural and Matte Oriental shades, is housed in a lightweight compact case that will perfectly fit in a travel-size beauty kit.
Muriel likes to make eye contact with the passengers when interacting with them. That's why she loves to highlight her eyes with mascara. To further make those peepers stand out, use the EB Advance Uncover 12 Color Eyeshadow. This mirrored palette features 12 rosy neutral shades — matte and shimmery — perfect for that Mesmer-eye-zing look.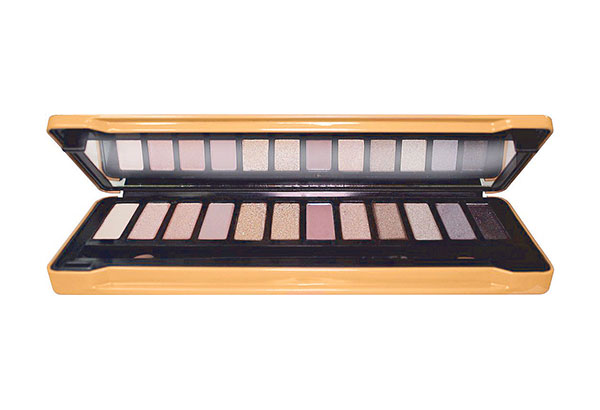 * * *
For Muriel, there is always a reason to celebrate beauty, whether it is in nature, in the kindness of people, in her surroundings. She embraces her individuality that brings out her soul's desire to be the best version of herself always. Muriel faces the world armed with a heart for life and a strong sense of self. Indeed, she is distinctly beautiful.
Photography by Claudine Cervantes Callanta of Larawanmo • Fashion styling by J-em Sta. Ana • Makeup and hairstyling by Ever Bilena • Clothes by Erwin Aguilar and D' Jour Shop