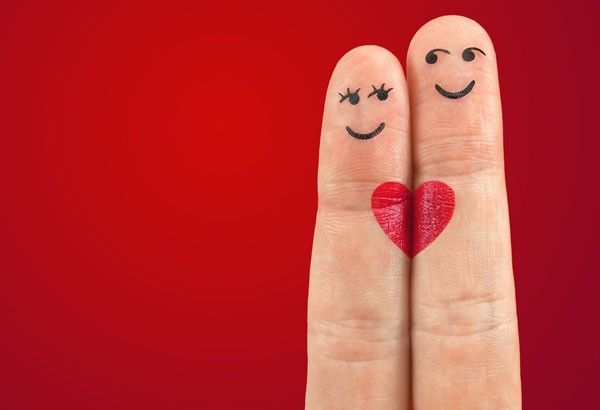 Checking Your 'State of the Union': 8 Cs to a Strong Relationship
MANILA, Philippines – As we celebrate love during this month of Valentine's Day, we can expect the usual romantic gestures — flowers, chocolates, overly priced date nights. But what about a good old "state of the union" discussion to assess where you and your loved one are in terms of your relationship? Knowing how the two of you are keeping your connection strong (or not) can be the best Valentine's gift you can give each other. Here we go! But first…
Are you dating casually or exclusively?
Have you been in a relationship for a few years now?
Or are you already considering a lifetime commitment?
Whatever stage you are in, a regular checkup of your deeper thoughts and feelings is vital. It helps prevent those little irritants, misunderstandings and distancing from growing into a major disconnect.
Try this. Answer the following questions openly and honestly:
Have you both been distracted by life's involvements that you each end up paying more attention to other things than to each other?
Have work or social obligations taken over both your time schedules that your date nights are postponed or skipped altogether?
Do you assume, "If we really need to tell each other something, we would"? So, there's really no need to check in on each other's days?
Do you behave in ways that are romantic, showing care and affection? Or are you now just best friends, but not lovers?
Are you both still curious about and admiring each other — and show it? In other words, are you each other's biggest fan?
Do you continue to feel special to each other? Or do you sense that you've dropped down in each other's list of priorities?
These questions can point out conditions or ways in which your relationship is being unattended to — so that distancing may start to creep in and eventually lead to disconnection. They can offer warning signs that something needs to be done to secure your relationship. That "something" is what I call the 8 C's!
Stay Strong: The 8 C's
I recommend these eight C's to ensure a strong foundation to stay happy and secure with each other. These are the essentials for maintaining a relationship that will see you through the demanding and fast-paced life out there.
Centered
Curious
Connected
Caring
Calendar
Communicate
Cherish
Committed
These key elements will help form a strong and positive bond between the two of you, so that your relationship will feel more secure. As your couplehood continues to grow, a "WE" will emerge that feels happy, enjoyable and carefree. These eight relationship essentials will help make that happen.
Centered
First, be a centered person. This means having a healthy sense of self and accepting who you are while being able to open up to and accept another. You know what your needs are and are aware of how to meet them and ask for them. This centeredness does not mean being self-indulgent or self-entitled, expecting or even demanding to always get your way. It does entail revealing your true self and working on any emotional baggage that may interfere with your relationship.
Curious
To help you stay in your relationship, be curious! Curiosity is showing interest, having a desire to understand and to discover what is behind the person you are in love with. You can also be curious about yourself, so that you are constantly open and positive about how you are changing and who you are becoming.
Connected
Being connected is more than just having a lot in common. It means emotional closeness. And this can only happen when you spend time with each other in intimate ways, sharing deep thoughts and feelings, creating a meaningful connection.
Caring
Demonstrating care for each other is one of the most basic tasks in a relationship. Remember how, in the dating stage, caring came easily and spontaneously? Now years after, has it faded or been neglected? Do regular "spot checks," then, to keep yourself conscious of how caring you still are to each other — through even seemingly simple and minor daily actions. Those count more than you know!
Calendar
Make regular time for each other. Schedule or calendar fun activities that you look forward to, spent with just the two of you, in whatever way you prefer. Chatting over coffee, sharing a walk around the block, exploring new restaurants, discussing a movie are just a few in what can be a long list of calendared "we times." Safeguard these from the many distractions (work deadlines, socials, even gadgets) that can threaten to bump them off your schedule.
Communicate
Communication is THE most basic and critical element in a relationship. Both in verbal and nonverbal ways, we all need to communicate to live and relate to each other. But how we do so is key. As partners, you need to be sensitive to each other's communication style, particular type of "love language," and even how to fight with love!
Cherish
To cherish is to value your partner as number one in your life. It also means to hold dear, to treat with tenderness and affection, to nurture with care, to protect and support, and to stay faithful at all times. You see the other as the most special person who has your love, appreciation and admiration — in other words, the "only one for you"!
Committed
As your relationship grows (whether you are still dating or are already married), you expect an ever deeper bond. This comes as you commit to love, care for and keep each other emotionally safe. You resolve to understand and support each other amidst the pressures and stresses of daily living — including working on any relationship issues that may lead to disconnection. There is a "forever" as long as you stay connected!
Happy Valentine's Day! May each day be love-filled as the 8 C's become a daily habit to safeguard you and your loved one!
***
About the Author
Lissy Ann Puno, MA, SRP, RPsy is a Counselling Psychologist in private practice in Singapore as director of the International Counselling & Psychology Centre. She has 24 years of experience working on psychological health and wellness in the United States, the Philippines, Thailand, Malaysia and now Singapore. She published her first book, "Affairs Don't Just Happen," on protecting marriages and long-term relationships in 2016, and "Stay Connected," an interactive journal for couples, in 2018. She is a certified presenter for the internationally known "Getting the Love You Want" couples workshop.