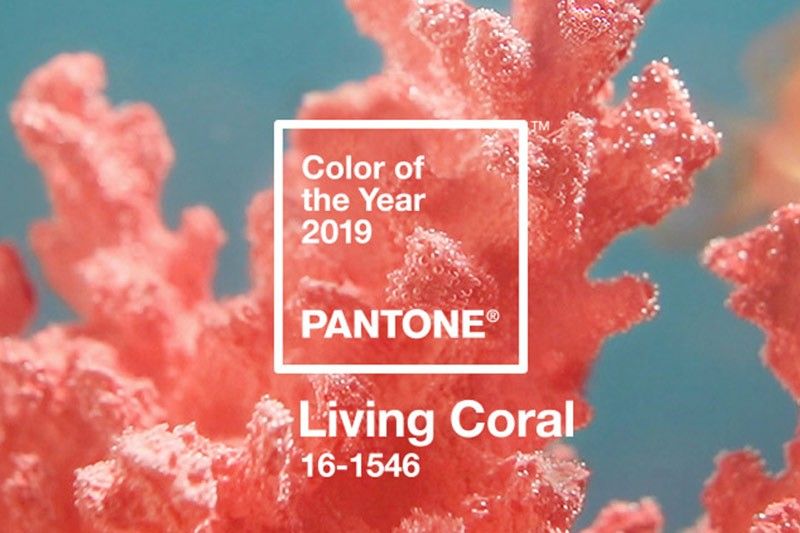 Living Coral is the 2019 color of the year pick of Pantone.
Pantone/Website
Pantone unveils 'energizing' Living Coral as 2019 color of the year
(Philstar.com) - December 6, 2018 - 11:56am
MANILA, Philippines — Color gurus at Pantone have combed the entire planet for 2019's color of the year and they found it deep under the ocean.
On Thursday, the global experts on color unveiled Living Coral as their pick for 2019. They described the color as an "animating and life-affirming coral hue with a golden undertone that energizes and enlivens with a softer edge."
"Sociable and spirited, the engaging nature of Living Coral welcomes and encourages lighthearted activity. Symbolizing our innate need for optimism and joyful pursuits, Living Coral embodies our desire for playful expression," it said.
The pick is a contrast to the deep purple hue of this year's Ultra Violet.
Pantone said their choice was in reaction to the onslaught of digital technology and social media which increasingly creeps into daily life.
"We are seeking authentic and immersive experiences that enable connection and intimacy," it said.
"Representing the fusion of modern life, PANTONE Living Coral is a nurturing color that appears in our natural surroundings and at the same time, displays a lively presence within social media."