LPA off southern Philippines dissipates; 2nd LPA leaves
September 25, 2023 | 12:00am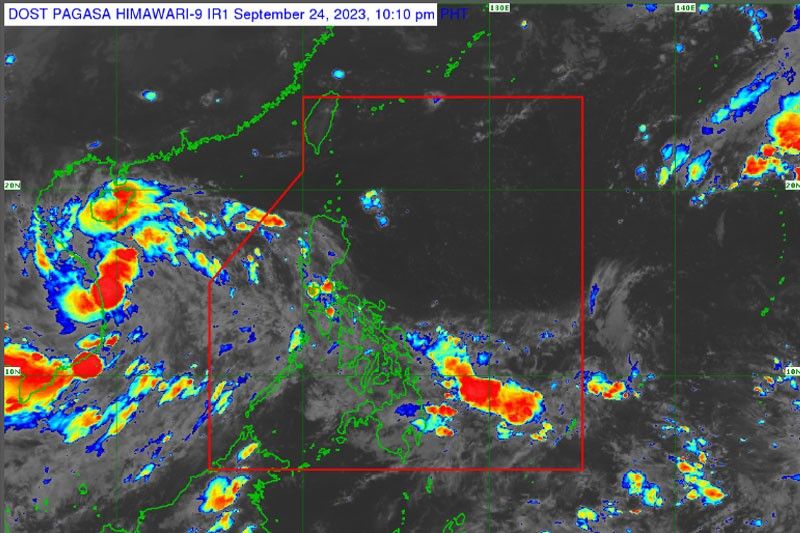 MANILA, Philippines — The low-pressure area in the southern portion of the country has dissipated while the second LPA being monitored has already left the Philippine area of responsibility (PAR), the Philippine Atmospheric, Geophysical and Astronomical Services Administration (PAGASA) said yesterday.
However, the southwest monsoon will continue to bring isolated rains in different parts of the archipelago, PAGASA weather specialist Daniel James Villamil said.
Villamil added that the LPA outside PAR was last located at 600 kilometers west of Iba, Zambales.
"There is still a low chance that this LPA outside PAR will develop into a typhoon in the next days and its effect in the country has lessened but based on the latest satellite images, it will continue to bring cloudy skies and will affect big portion in the country as the southwest monsoon will continue to affect Southern Luzon, Visayas and Mindanao," he said.
Beginning today, big portions of Northern and Central Luzon will experience generally improved weather conditions, according to Villamil.
"Here in Metro Manila and Baguio City, we also expect generally improving conditions. There is still a chance of localized thunderstorms brought by southwest monsoon, especially in the afternoon and at night," he said.
Villamil said that the many areas in Bicol, particularly Legaspi City will also experience rains brought by the southwest monsoon.
"On Tuesday until Wednesday, because of the effect of the trough of the extension of the LPA, which may develop in the eastern section of the country outside PAR, the Bicol area will experience cloudy skies and rains," Villamil noted.
At the same time, Villamil said that for the next three days, the southwest monsoon will continue to affect Visayas, particularly Cebu.
"In Metro Davao, we expect generally fair weather conditions especially in the afternoon and at night," he said.