Price freeze OK'd? DTI, canned sardines makers disagree
September 23, 2023 | 8:45am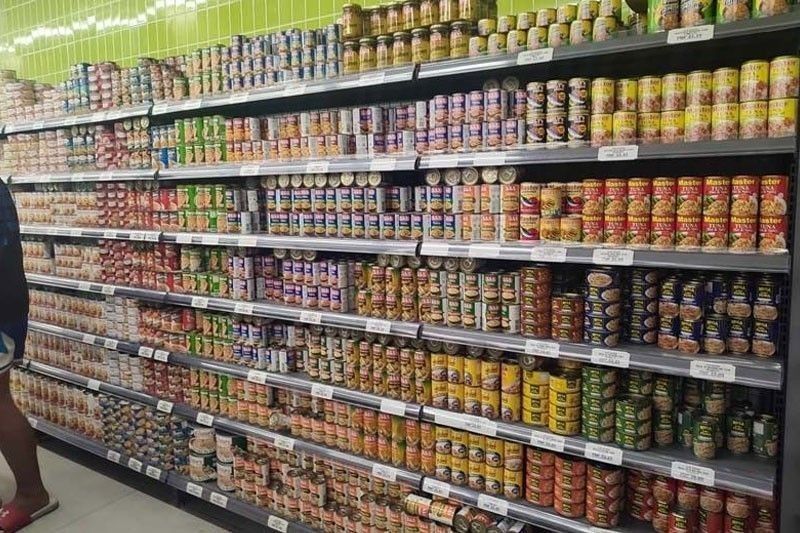 MANILA, Philippines — Manufacturers of basic necessities and prime commodities (BNPCs) have agreed to hold off their price increases for now, according to the Department of Trade and Industry (DTI).
However, sardines manufacturers denied that any agreement was reached.
"At the moment, we are at a standstill, we are not making any adjustments. Based on the report I received, the DTI already announced that we agreed (to postpone the price adjustment). Read between the lines. If the government said we agreed…we don't need to agree as they can impose it if they want," Canned Sardines Association of the Philippines executive director Francisco Buencamino noted.
On Thursday, Trade Secretary Alfredo Pascual and other DTI officials met with 29 manufacturers and two associations of canned sardines, coffee, processed milk, bread, salt, detergent, candles, condiments, bottled water, canned meat, toilet soap and batteries.
During the dialogue, manufacturers expressed their concerns about various issues, including the imposition of
pass-through fees; lack of local supply of raw materials; the compliance requirements of other government agencies and other regulatory concerns.
"I think for now we can say the manufacturers are willing to hold off any increase, for as long as they can. It is difficult to say when they will adjust prices, because cost of raw materials and ingredients used are also subject to market forces," Trade Undersecretary Kim Lokin told reporters in a Viber message.
Latest figures from the DTI showed that as of Sept. 19, 14 manufacturers of 46 Stock Keeping Units covering ten categories of BNPCs requested suggested retail price (SRP) adjustments due to the high cost of major raw materials, packaging materials, fuel costs, wages and other costs that affect the production of these essentials goods.
The DTI cited that the Philippine Association of Meat Processors Inc. (PAMPI) said that manufacturers of Noche Buena products decided to absorb the bulk of rising costs.
"We are working diligently to manage rising costs. Production costs have risen by an estimated 10 to 15 percent, most of these products will only see a modest price increase of 0 to four percent," the group added.
In a radio interview, Buencamino warned that sardines manufacturers will be forced to decrease production if the DTI does not restore the P3 on the retail prices of the canned food.
According to Buencamino, he explained to Pascual that the P3 increase in the retail prices of sardines only aims to return the original price of the canned goods following the previous price rollback implemented by the government.
"The prevailing price at the time there was a price freeze during the calamity was already P21 but when the SRP was issued, it was only P18 (per can). That was not a price freeze but rollback so I told that to Pascual and he said he will look into it," Buencamino said.
According to Buencamino, the sardines manufacturers are affected by the cost of fish production amid the spike in fuel prices and tin cans.
"We don't have control on this (prices of tin cans) as we import and we spend dollars," he added.
Buencamino said sardines manufacturers will not be able to endure if the price adjustment will be put on hold until the end of the year.
"Do we have a choice if the government does not allow (the price adjustment)? None, as despite the law on suggested retail price should be submitted on the consent of the manufacturers, what happens is it becomes dictatorial. It's mandated on us. There is nothing we can do if the government wants," he said. – Bella Cariaso