Simple law enforcement to solve POGO woes – lawmaker
September 23, 2023 | 9:15am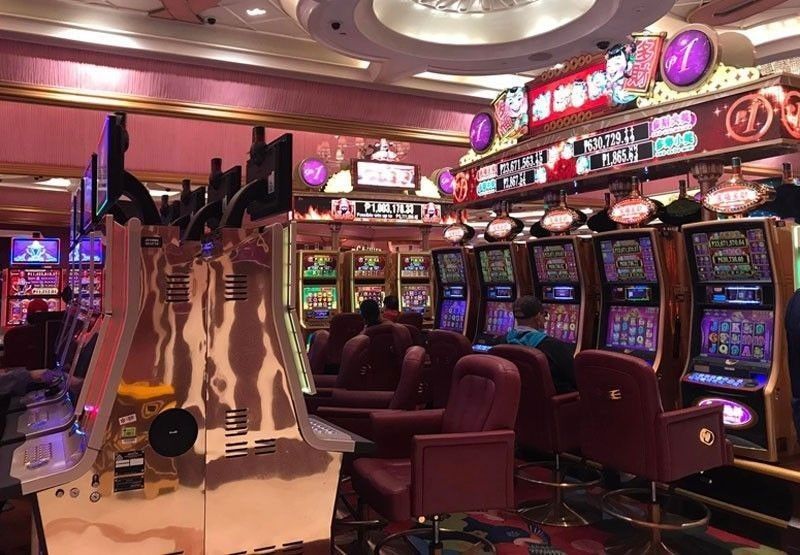 MANILA, Philippines — Banning Philippine offshore gaming operators (POGOs) is unlikely to happen any time soon because doing so requires legislation, House committee on ways and means chair Joey Salceda said yesterday.
He noted that all concerns raised about POGOs are "issues of law enforcement" and that "solution to law enforcement issues is, frankly, to enforce the law."
"Enough safeguards exist in our laws to punish supposed crimes committed against POGOs, and enough mechanisms exist to shut down any erring business," he said.
Salceda said banning an entire business on the basis of issues that law enforcement alone can address is like "burning the whole house down to snuff out the rats."
"And let's be clear. In other countries where offshore gaming isn't a Chinese-dominated sector, the industry is a leading employer and source of added value. That's the case in Gibraltar and Cyprus," he added.
He said there is nothing in the law that indicates that the industry "has to be Chinese."
"In times like these when finding sources of growth is a challenge, we should be more imaginative," he said.
Phase-out
While members of the Senate panel agreed to ban POGOs, they have yet to settle on the period of phase-out.
Senate Deputy Majority Leader JV Ejercito said he is ready to withdraw his support for the proposed phase-out of POGOs in the Philippines if it is done abruptly, an idea floated by chairman of the committee on ways and means Sen. Sherwin Gatchalian.
Ejercito maintained that legitimate POGOs and their employees should be given enough time – probably two to three years – to find alternative businesses and employment before stopping their operations.
"They have to think of alternatives already. Give (them) time to prepare," he noted.
Ejercito was among the 10 senators who signed a 120-page report of the Senate committee on ways and means that recommends a three-month POGO phase-out.
Last March, Sen. Sonny Angara said the proposal for the immediate closure of all POGOs is unreasonable and the three-month phase-out period is inadequate.
Angara, chairman of the Senate finance committee, said groups have made substantial investments and a three-month phase-out period might not be enough to recover their investments.
"Three months is inadequate time for legitimate POGOs to wrap up operations, especially for those who have made substantial investments," Angara said. "A longer period would be more reasonable/justified given it was also the government which invited them to invest in the first place."
Ejercito said when he signed the report, he made it clear to Gatchalian that he is "not in favor of abruptly ending POGOs in three months."
"The administration is trying to invite investors. Give time for businesses' employment to find alternatives. (There are) more than 50 percent Filipino-Chinese employees, we have to find alternative employment," he noted.
The committee panel report stated that the phase-out should start "within three months" from the approval of the report.
When asked if he would withdraw his support if the phase-out would be abrupt, Ejercito repeatedly answered in the affirmative.
"Actually, we gave some thought because Senator Gatchalian and I talked, if he makes it two to three years, I will sign. However, recently, they convinced us (to sign the committee report just to be able) to bring it (POGO phase-out) to the floor," he said.
He also pointed out that he is not in favor of POGOs, "but I'm in favor of a phase-out period."
Meanwhile, Presidential Anti-Organized Crime Commission (PAOCC) started the deportation of over 80 Chinese nationals arrested in a POGO hub in Pasay City.
In an interview over dzBB, PAOCC Undersecretary Gilbert Cruz confirmed that the first batch of Chinese nationals will be deported back to Nanning City in China.
In August, a total of 650 workers – 464 Filipinos and 186 foreigners of various nationalities – were taken into custody after a raid at the Rivendell POGO hub.
According to the undersecretary, the PAOCC was tipped that the POGO hub operated various scams.
During the raid, employees were caught engaged in a number of illegal online activities. – Cecille Suerte Felipe, Nillicent Baustista