Advocates urge UN action on 'alarming' human rights situation under Marcos Jr.
September 18, 2023 | 12:39pm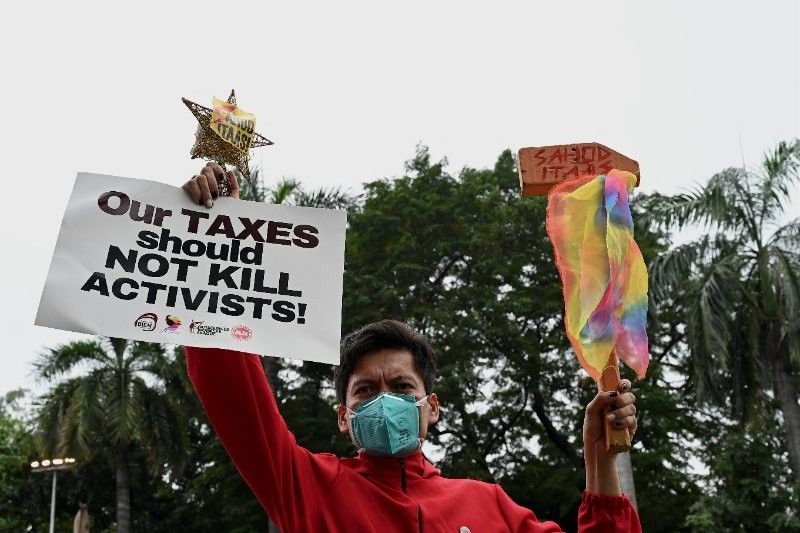 MANILA, Philippines — Advocates called on the United Nations Human Rights Council to examine the "alarming" human rights situation under President Ferdinand "Bongbong" Marcos Jr. and the policies that perpetuate it.
Marcos has pledged that human rights will be protected during his term as he seeks to strengthen ties with the United States and attract foreign investments.
But groups such as Karapatan, National Union of Peoples' Lawyers, Kalikasan People's Network for the Environment and KATRIBU-Kalipunan ng Katutubong Mamamayan ng Pilipinas stressed that Marcos has shown little difference from his predecessor Rodrigo Duterte in terms of human rights issues after more than a year in office.
KATRIBU national convenor Beverly Longid said that human rights violations such as killings, arrests, and arbitrary detentions continue under the Marcos Jr. administration.
"We are urging the UNHRC to look into the use and abuse of the Anti-Terrorism Act of 2020, the anti-terrorism financing law, and international humanitarian law," Longid said.
The organizations also stressed that opposition to human rights violations had been met with "state authoritarianism and fascism" that result in harassment, intimidation, red-tagging, surveillance and violence.
The National Task Force to End Local Communist Armed Conflict—a task force set up by Duterte—frequently accuses government critics of being members or supporters of communist insurgency, without providing any evidence.
"State forces have been connected to killings, enforced disappearance, arbitrary arrests and tortures. Likewise, they have been ineffective in solving and prosecuting these rights violations, such as the recent killing of a public interest lawyer, Ma. Saniata Liwliwa Gonzales-Alzate," said Cristina Conti, secretary-general of NUPL.
The Philippines also remains one of the world's most dangerous countries for journalists, and environmental and land defenders.
Review of joint program
Human rights advocates also called for a comprehensive and participatory evaluation of the United Nations-Philippines joint program on human rights, saying "it has been unable to significantly address continuing human rights violations in the country."
The three-year joint program aims to enhance the human rights situation in the country by focusing on technical cooperation and capacity building. It also seeks to assist the Philippines in fulfilling its international human rights obligations and commitments.
Filipino human rights organizations who are members of the Philippine Universal Periodic Review Watch are currently in Geneva, Switzerland for the 54th session of the UNHRC.