Cashless tollway system begins this September
August 16, 2023 | 12:00am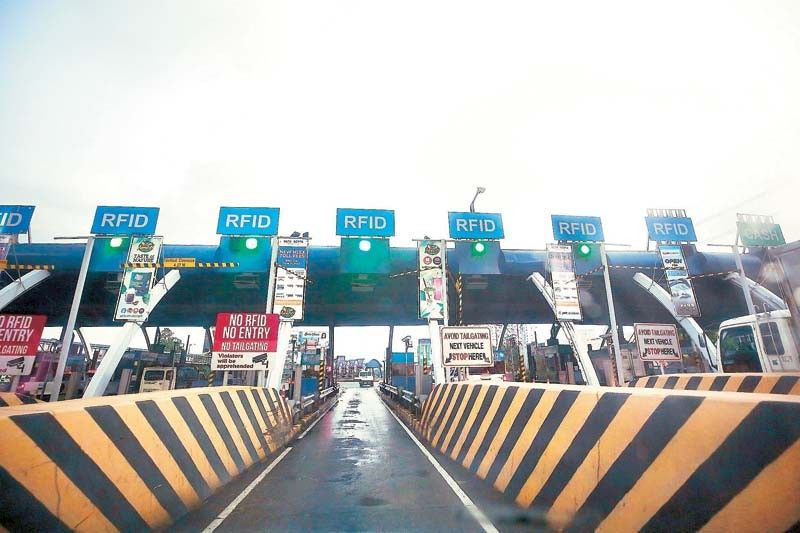 Removal of toll booths eyed in 2024
MANILA, Philippines — Motorists are advised to prepare as cash lanes will be removed on Sept. 1 and radio frequency identification (RFID) stickers will be used to pass through expressways, as the Metro Pacific Tollways Corp. (MPTC) implements a cashless payment system.
"We will go cashless, multi-lane and barrier-less and there will be no toll booths. That's how it is abroad," MPTC president Rogelio Singson said at a briefing.
MPTC holds the concession for several vital expressways: the North Luzon Expressway, the Subic-Clark Tarlac Expressway, NLEX Connector Road, Manila-Cavite Expressway, Cavite-Laguna Expressway and the Cebu-Cordova Link Expressway in Cebu.
Singson said MPTC hopes to transition to a fully cashless system in all toll roads by the end of 2024.
At present, around 75 percent of motorists are already using the RFID system to pay for their tolls, he noted. RFID stickers are available for free, he added.
Motorists who do not have enough balance in their RFID account will be monitored through their license plates and will be charged when they register their vehicles.
San Miguel Corp. president Ramon Ang said yesterday that they would also remove cash lanes upon approval of regulators.
SMC holds the concession for the South Luzon Expressway, Skyway, NAIA Expressway, Star Tollway, Tarlac-Pangasinan-La Union Expressway and the Muntinlupa-Cavite Expressway.
In 2020, the Department of Transportation issued Department Order No. 2020-012 for the implementation of cashless payment systems in expressways but motorists requested more time.
The NLEX Connector Road, inaugurated on March 27, is already cashless and does not have barriers, according to Singson.