Northern Luzon, Palawan residents evacuate due to typhoon, monsoon rains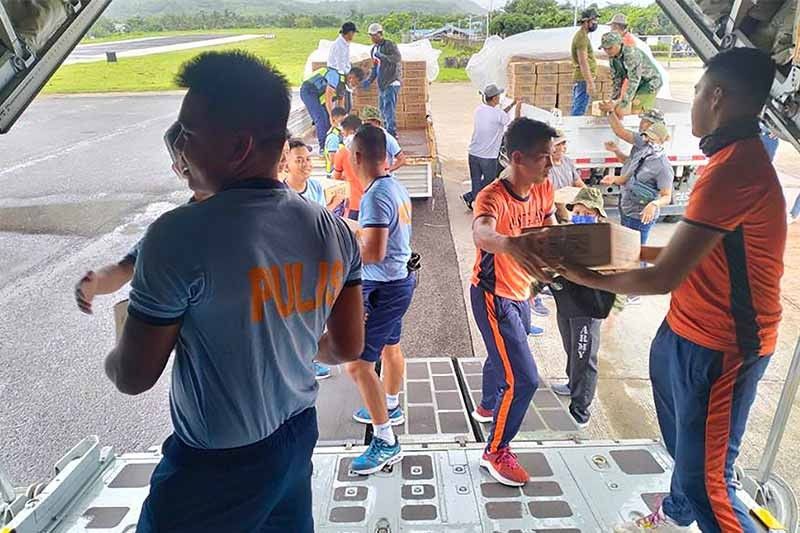 MANILA, Philippines — Officials said residents in Northern Luzon and in other areas such as Palawan, Pampanga and Negros Occidental already evacuated their homes due to Typhoon Betty and southwest monsoon.
Edgar Allan Tabell, director at the Department of Interior and Local Government, said residents in Cagayan towns such as Sta. Ana and Gonzaga started evacuating from their homes on Saturday.
"We know the experiences of our countrymen in Northern Luzon, particularly those residing in Cagayan, Isabela – this is not new to them so they already know of the protocols," Tabell said in a news forum on Saturday.
State weather forecasters said Betty has already weakened to typhoon category as it moves over the Philippine Sea. PAGASA has hoisted Tropical Cyclone Wind Signal No. 1 in 12 areas, including Batanes, Cagayan, Isabela, Abayao, Ilocos Norte, Kalinga , Quirino as well as some parts of Abra, Mountiain Province, Ifugao, Aurora, and Nueva Viscaya.
READ: 'Betty' weakens to typhoon; Signal No. 1 up in 12 areas
Meanwhile, the Office of Civil Defense at the National Disaster Risk Reduction Management Council said residents in Negros Occidental, Palawan, and Pampanga have already started their preemptive evacuation on Friday.
"This is due to heavy rains brought by the southwest monsoon, so it's not directly due to typhoon Betty," OCD-NDRRMC information officer Diego Mariano said.
The Department of Social Welfare and Development said it already has P598 million worth of funds on standby aside from its P525-million quick response funds. The department has also prepositioned nearly a million family food packs and P819-million non-food relief goods to help those who may be affected by the weather disturbances.
It also prepared P2.1 billion in disaster risk funds.
Several government agencies, such as the Philippine Coast Guard and the Armed Forces of the Philippines, also said they have prepared personnel and their assets to assist with humanitarian relief programs ahead of the onslaught of the typhoon.
READ: DSWD, Coast Guard prepare for typhoon 'Mawar' response
— Kaycee Valmonte