Marcos to Pag-IBIG: Help us achieve housing targets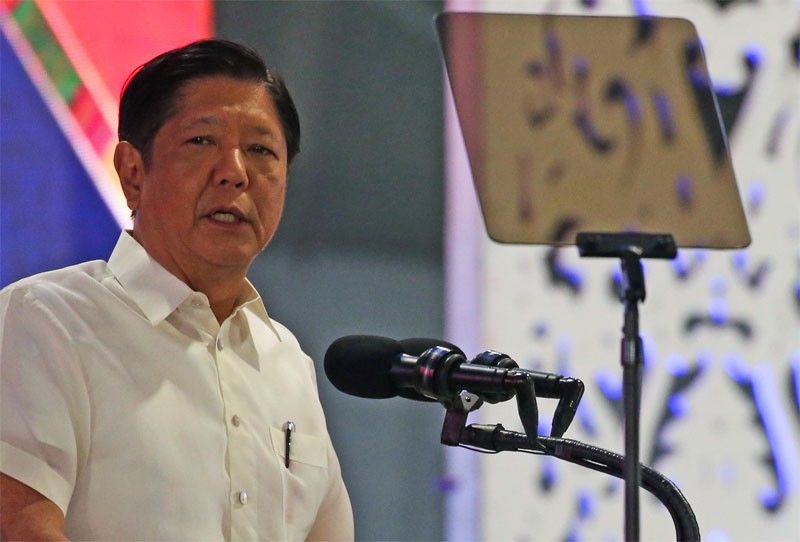 MANILA, Philippines — President Marcos praised Pag-IBIG Fund yesterday for posting its highest dividend rates since the pandemic and ordered the state-run home development fund to work with other agencies to ensure adequate access to decent and affordable shelters.
Pag-IBIG's regular savings dividend rate for 2022 reached 6.53 percent while its modified Pag-IBIG 2 savings rose to 7.03 percent per year, according to the Pag-IBIG Fund chairman's report for 2022 presented to Marcos yesterday in Pasay City.
"The Pag-IBIG Fund posted unprecedentedly high figures since the time of 1978 – from – by any, by all the different facets – from members' contributions, to housing loans released, to loan collections, to dividends declared, all the way to its total assets and net income," the President said.
"This is clear evidence of highly astute and competent leadership and financial management of the fund," he added.
Marcos said Pag-IBIG's stewardship of the national savings program has successfully provided affordable shelter financing for Filipinos.
"As the Pag-IBIG Fund was established under the presidency of my father, I look forward to your efforts in continuing his legacy of quality public service into the future. I urge you to sustain the transparency and accountability in all the work that you do. Thus, we are able to maintain the public's renewed trust in government," he said.
"Let us ensure that the Pag-IBIG Fund remains at the forefront of fulfilling our peoples' aspirations," the Chief Executive pointed out.
Marcos expressed confidence that the administration would be able to fulfill its goal of solving the 6.5 million housing backlog in the country.
The President said developers, employers, housing industry players and other partners contributed to the success of Pag-IBIG Fund, which enables shelter financing through a system of voluntary contributions from its members.
"Let us further strengthen those partnerships and double down on our efforts to provide adequate access to decent and affordable human settlements," he added.
In a statement, Pag-IBIG said its net income hit a record high P44.50 billion in 2022, a 28 percent increase from the P34.69 billion during the previous year.
It also reported several record high figures for the year, with home loans reaching P117.85 billion; total membership savings collected amounting to P79.90 billion and loan payments reaching P127.42 billion.
The national savings program also assisted the most number of members with 105,212 securing new homes from Pag-IBIG's housing loan programs and over 2.61 million benefitting from short-term loans. Pag-IBIG ended the year with P827.40 billion worth of total assets.