Duterte celebrates 78th birthday without fanfare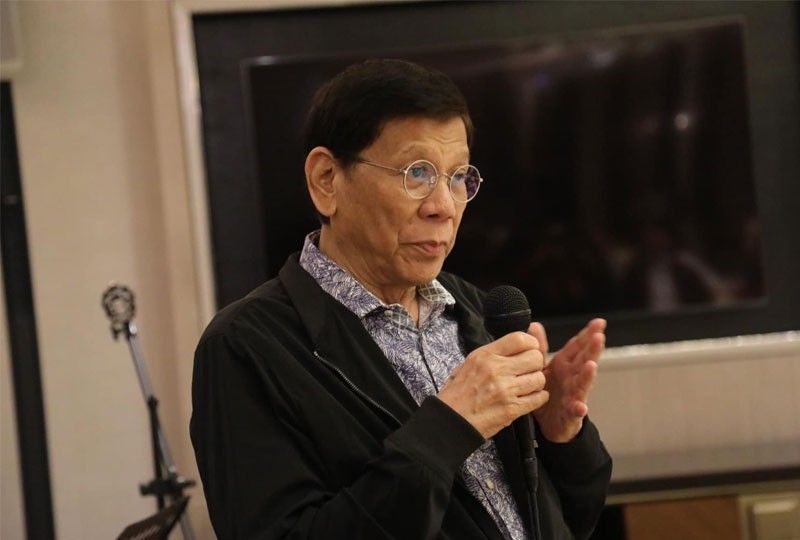 DAVAO CITY, Philippines — Former president Rodrigo Duterte yesterday celebrated his 78th birthday without fanfare, just like he used to do when he was mayor of Davao City for 28 years and president of the country for six years.
The former president is not known to celebrate his birthday with big parties and would make himself scarce every March 28.
Even in his six years in Malacanang, Duterte never held any lavish party for his birthday.
Duterte did not have any engagement as early as Monday and on his birthday itself yesterday. The former president instead stayed home with his family.
The former president joined last Sunday in the celebration of the anniversary of the House Of Hope, a halfway house for children afflicted with cancer seeking treatment at the Southern Philippines Medical Center.
Former executive secretary Salvador Medialdea was with Duterte at the House Of Hope anniversary celebration, which was also a thanksgiving ceremony for him.
Medialdea told The STAR that he was with Duterte until 2 a.m. Monday morning at the Dusit Hotel here in Davao City. "We were just talking about anything and we shared jokes," Medialdea said.
Greetings
President Marcos greeted Duterte on his 78th birthday, promising to continue the good projects he started during his term.
"What a pleasure for me to wish happy birthday my predecessor, PRRD. Happy birthday to you, Mr. President," Marcos said in a video message posted on his social media account, referring to the former leader by his initials.
Now that he is President, Marcos said he understands why Duterte cursed in expressing his frustrations.
"Now I understand why sometimes you cursed when you were president," he said. "But don't worry, all the good things you started, we will continue to work on it. We will continue to make sure that those projects that you started will be successful and I am glad that I am able to continue the good work that you started," he said.
Marcos also advised Duterte to have time to relax. "I don't know if you still know how to take it easy but if you got the chance, please have a good celebration. Happy, happy birthday PRRD!" the Chief Executive said. – Helen Flores