NGCP warns of possible power outages this summer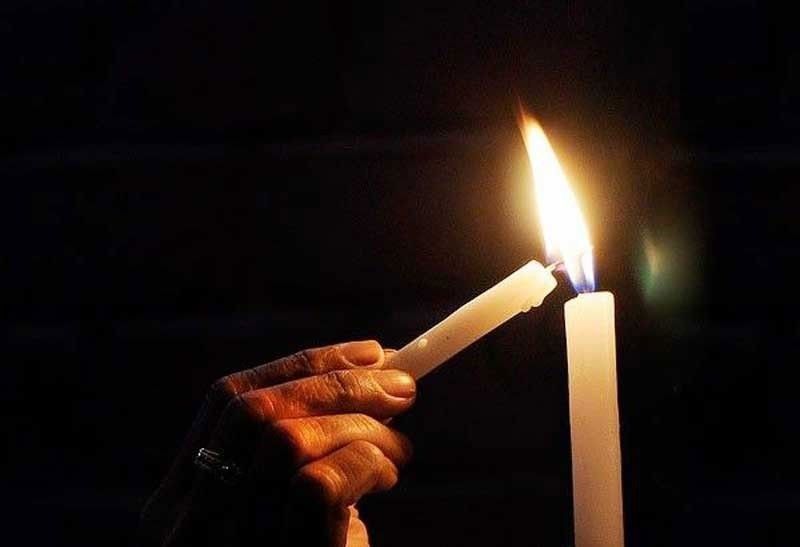 MANILA, Philippines — The National Grid Corp. of the Philippines (NGCP) is seeking the Department of Energy (DOE)'s intervention in preventing potential power outages following the denial by the Energy Regulatory Commission (ERC) of its request for interim ancillary services agreements.
The power transmission operator requested for the month-to-month extension of contracts for ancillary services (AS) while undertaking a competitive selection process (CSP) for such services.
"Many of NGCP's AS agreements have expired. We have resorted to month-to-month extensions of our existing agreements to ensure the sufficiency of services while the procurement process is ongoing," NGCP said.
"With ERC's denial of this interim arrangement, our hands are tied. The Philippine Transmission Grid shall be vulnerable to power interruptions resulting from an artificial lack of AS. Without an existing ASPA, NGCP cannot nominate power plants to provide the critical services," it said.
NGCP concluded the acceptance and opening of bids for AS on March 14, 15 and 16 for Luzon, the Visayas and Mindanao, respectively.
The bids are currently being evaluated and NGCP expects to formally award contracts to winning bidders no later than April 18.
NGCP said ancillary services procurement agreements (ASPA) resulting from the CSP shall still be subject to the approval of the ERC.
However, with the regulatory processes that applications of this nature need to undergo, NGCP said a provisional approval for the new ASPAs cannot be expected earlier than June 2023.
"We have always conducted the procurement of AS with good faith, with the best services for the least cost as a primary motivating factor," NGCP said.
"We have done much to improve the procurement process, but above all else, we must be able to provide these services," it said.
According to NGCP, ancillary services support the transmission of power from generators to consumers to maintain reliable operations.
Ancillary services are necessary for NGCP to manage power fluctuations to ensure the quality and reliability of power flowing through its system.
NGCP said that if not managed properly, fluctuations can cause damage to sensitive equipment, or even lead to automatic load dropping.
The ERC, in an order dated Dec. 12, 2022 and received by NGCP last March 22, denied the grid operator's motion to allow the month-to-month extension of the existing ASPA.
In denying the motion, the ERC ruled that such extension is proscribed under DOE Circular No. 2019-12-0018 which disallows execution of ASPA on a non-firm basis, and Circular No. 2021-10-0001 which requires procurement of AS through CSP only.
"With this disappointing development, this leaves us with no other option. If we sign interim extensions, we expect the ERC to issue us yet another show cause order. If we do not, we will be unnecessarily subjecting consumers connected to the grid to avoidable and damaging fluctuations or worse, interruptions," NGCP said.
Intervention
In a letter, the NGCP has asked the DOE to intervene to avert power interruptions.
"We respectfully inform you of the immediate need to extend existing ancillary services procurement agreements to prevent possible automatic load dropping (ALD) caused by a lack of AS," NGCP president and CEO Anthony Almeda said in the letter to the DOE dated March 25.
"Unless the ERC withdraws its order, or the Department of Energy, consistent with the State's policy under RA 9136 of ensuring the reliability of the grid, authorizes the month-to-month extension of existing ASPAs by clarifying that Circular Nos. 2019-12-0018 and 2021-10-0001 do not apply to these contracts, the Philippine grid will unnecessarily be vulnerable to ALD caused by the artificial lack of ancillary services," Almeda said.
"We await the DOE's favorable response," he said.
Sought for comment, ERC chair Monalisa Dimalanta said the commission would wait for NGCP's motion for reconsideration as "provided for under the revised rules of practice of the commission, so we can officially revisit our ruling."
NGCP last month warned of thin power supply this summer due to higher demand.
"For the Luzon grid, these are forecasted from April to June due to the historically high demand during the summer months," NGCP earlier said.
The DOE, meanwhile, yesterday called for sustained energy efficiency and conservation efforts following the observation of Earth Hour Saturday night.
The department reported that a total of 62.69 megawatts (MW) were saved for the entire country during the one-hour switch-off between 8:30 p.m. and 9:30 p.m.
The largest savings of 33.29 MW came from Luzon, followed by 20.5 MW from Mindanao and 8.9 MW from the Visayas.
"Imagine when individuals, businesses, government and communities unite not only during Earth Hour but in making energy conservation their everyday way of life, the overall impact would be even much bigger," Energy Secretary Raphael Lotilla said.
Lotilla called on the public to help sustain the momentum by consistently practicing energy conservation measures at home, in offices, communities and businesses – from switching off non-essential lights to choosing more energy efficient appliances, equipment and machines.
"These are simple yet valuable actions that we can do easily, not only for our planet but more especially during periods of high demand such as this summer season," he said.