Senators welcome free hand on Maharlika
January 25, 2023 | 12:00am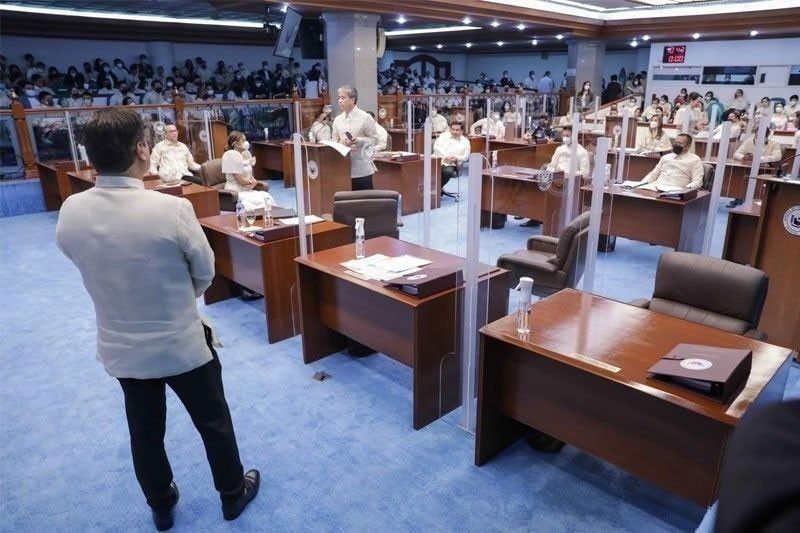 MANILA, Philippines — Senators welcomed yesterday pronouncements from President Marcos asking them to scrutinize carefully the proposed Maharlika Investment Fund (MIF) bill, saying this will lead to a well-crafted law.
Senate President Juan Miguel Zubiri said he has been cautioning against rushing the passage of the MIF in Congress to ensure that it would meet its desired objective of raising revenues for the government with the least risks.
He said the chamber would start with looking at the version of the MIF passed by the House of Representatives in December.
"We will consult with all sectors and lay the premise on why the fund is necessary and if it is, what are the proper safeguards to keep it away from corruption and mismanagement. We will tackle this one step at a time, but will not delay the process," Zubiri told journalists yesterday.
Senate Majority Leader Joel Villanueva said Marcos understood and respected the work of senators, being a former senator himself.
He said a briefing by economic managers have been set with senators on Jan. 30.
"We are willing to work with the Executive department. What we heard (from Marcos) is a welcome development and you can see from the actions of my colleagues that they are now open to discussion," Villanueva said.
Sen. Cynthia Villar, whose senator son Mark has filed a counterpart bill in the chamber, said she expects there would be lengthy discussions on the MIF.
"The good features should be included while the defects of such a fund should be corrected," Villar said in Filipino.