OCTA poll: Managing inflation top Pinoy concern
December 9, 2022 | 12:00am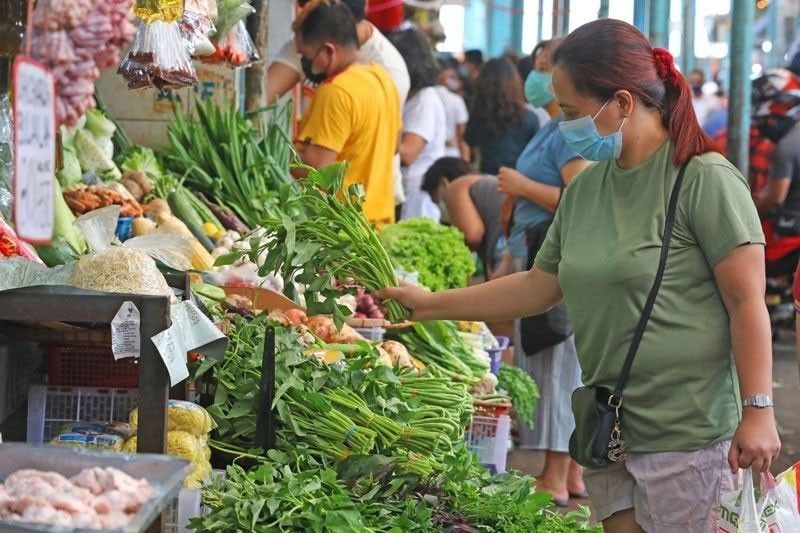 MANILA, Philippines — Controlling the increase in basic prices and commodities remained the most urgent concern for most Filipinos, according to a recent survey conducted by OCTA Research group.
Results of the Oct. 23 to 27 survey released yesterday showed that 57 percent of the 1,200 respondents cited inflation as one of the top three national concerns that they want the government to address, higher than the 52 percent obtained in a similar survey in March.
Some 48 percent identified improving or increasing wages or salaries of workers (up from 43 percent), closely followed by access to affordable food with 46 percent (up from 41 percent).
Other national concerns include creating more jobs (29 percent), providing free quality education (26 percent), reducing poverty (24 percent), fighting graft and corruption (11 percent) and promoting peace and order, fighting criminality and controlling the spread of COVID-19 (all nine percent).
These were followed by reducing taxes and equal enforcement of the law (both seven percent), stopping the destruction and abuse of the environment (six percent), controlling fast population growth and protecting the welfare of overseas Filipino workers (both three percent), defending the integrity of Philippine territory and preparing for terrorist threats (both two percent) and changing the Constitution (one percent).
OCTA noted the steep decline in the number of people who identified the spread of COVID-19 as an urgent national concern, which went down to nine percent in the recent survey from as high as 43 percent in September 2021.
Personal concerns
The same survey, however, also found that 68 percent of respondents identified staying healthy and avoiding illnesses as among their three most urgent personal concerns.
It was up from 61 percent in March, overtaking having a secure and well-paying job or source of income, which saw a drop from 67 percent to just 50 percent in the latest poll.
Other personal concerns included finishing school or providing education to children (48 percent), having enough to eat every day (43 percent), to have savings (37 percent), avoid being a victim of any serious crime (29 percent) and to own a house and lot (26 percent).
Previous polls showed a significant increase in the number of those who identified "having enough to eat every day" as among their most urgent personal concerns, which was at 27 percent in March.
Meanwhile, avoiding being a victim of crime – which was identified by as high as 47 percent in January 2021 – has slowly declined this year.
OCTA said its independent and non-commissioned Tugon ng Masa survey was conducted using face-to-face interviews with a margin of error of plus or minus three percent.
No recession
President Marcos expressed confidence yesterday that the Philippine economy won't be dragged into a recession as he vowed to continue to find ways to create jobs and to address the rising commodity prices.
While inflation hit eight percent in November, it was followed by positive news about the unemployment rate, which dropped to 4.5 percent in October, Marcos said.
"I am confident that we won't face a recession in the Philippines because the unemployment rate is very low," The President said in a video message released by the Office of the Press Secretary. "If you recall, during the onset of this administration, we talked about prioritizing jobs. That's what we expect to happen. We will continue that."
An economy is in a recession if it posts two consecutive quarters of contraction.
The President also gave assurance that efforts are underway to mitigate the effects of the high prices of goods on ordinary Filipinos.
"We will find ways to ease the impact of the fast inflation on the pockets of our countrymen. Be assured that we will do everything we can to lower the inflation rate, to slow down the increase in prices," he said in Filipino.
Earlier this week, Marcos said the Philippines' inflation is "running rampant and out of control" but claimed that the country is on track to maintain its strong economic performance and achieve its growth target of 6.5 to 7.5 percent this year.
"We are now trying to identify the areas of the economy that are... the main drivers of that inflation. The main drivers of that inflation, unfortunately, are still imported – is still imported inflation," the President said in an economic forum last Tuesday.
"The government, for its part, is committed to further boost economic growth, with overall goals of poverty reduction and reinvigorating job creation," he added. – Alexis Romero