Senator wants TNVS institutionalized
November 6, 2022 | 12:00am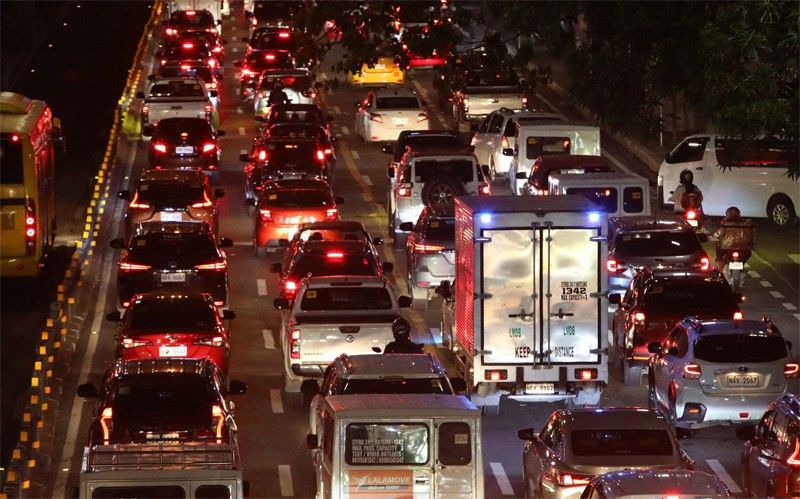 MANILA, Philippines — Institutionalizing rules and regulations governing transport network vehicle services (TNVS) is one form of intervention that may help the country avoid a projected P5.4 billion in daily losses due to traffic congestion by 2035, a senator said.
In filing Senate Bill No. 817, Sen. Sherwin Gatchalian seeks to allow transport network companies (TNCs) and TNVS industry to offer ridesharing services to help decongest roads.
Gatchalian cited a study by the Japan International Cooperation Agency (JICA) which states that the Philippines is projected to lose P5.4 billion to daily traffic by 2035 if no interventions are made to improve the situation.
He said the intention of the bill is not just to decongest traffic, but to standardize and develop these transport services while strengthening safety and protection for both passengers and drivers.
"It is important for the development of the country that we develop modern transport systems. We need to put in place mechanisms that will develop the industry along with transport network services and provide protection to passengers," he said.
Gatchalian stressed that properly developing the TNVS industry could also reduce the volume of vehicles on the road and thus help ease traffic congestion, especially in metropolitan areas.
He noted that the emergence of TNVS such as Grab, Joyride and OWTO, among others, provides commuters with more choices and has compelled taxi operators to improve their service in terms of convenience, safety and efficiency.
While the Department of Transportation (DOTr) has relegated to the Land Transportation Franchising and Regulatory Board (LTFRB) the full authority to regulate and supervise TNCs and the TNVS industry, there is a need to define through law the nature of TNCs and TNVS and clarify their role as a common carrier.
As proposed by Gatchalian, TNCs and TNVS are obligated under a contract of carriage once a passenger avails of their service, thus a TNC cannot evade liability by contending that they are merely a technological platform to connect the passenger with the driver.