Petroleum, LPG prices going down next week
October 1, 2022 | 12:00am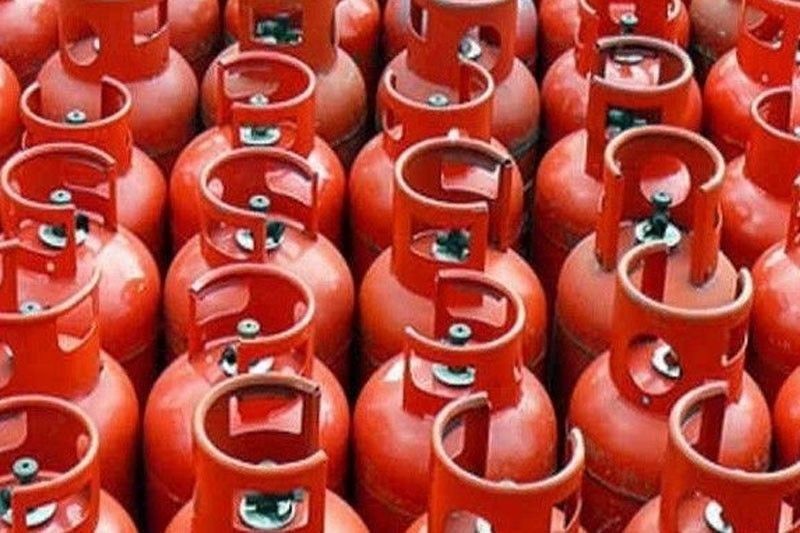 MANILA, Philippines — Pump prices are expected to go down again next week, while prices of cooking gas will drop for the sixth straight month this October.
Cleanfuel said the running trend as of yesterday showed a possible P0.80 per liter reduction in diesel prices, and a P0.70 per liter decrease for gasoline.
The Department of Energy (DOE), for its part, also said a rollback is on the horizon for next week.
"Based on our monitoring of global prices in the first four days of trading, we could see a possible rollback, although it's not that big," DOE Oil Industry Management Bureau assistant director Rodela Romero said yesterday in an interview with dzBB.
Romero said the potential rollback is less than P1 for gasoline and diesel, and more than P1 for kerosene.
"That is just for four days. There will still be one more day of trading. Hopefully, it will not be wiped out," she said
Romero attributed the decline in prices to the continuing interest rate hikes being implemented by the central banks of big countries.
"Due to the increase in interest rates, the demand for oil is going down. That is the reason why we are expecting a rollback for next week," she said.
The price adjustments will be announced by oil firms on Monday, which will take effect the next day.
If the rollback pushes through, it will the fifth consecutive week of decline in the prices of diesel and kerosene, and the second straight for gasoline.
Oil firms announced last Tuesday a price reduction of P1.65 per liter for gasoline, P1.25 per liter for diesel, and P1.35 per liter for kerosene, following movements in the international oil market.
These resulted in a year-to-date net increase of P14.85 per liter for gasoline, P29.40 per liter for diesel, and P24.10 per liter for kerosene, based on DOE data.
As for LPG, a rollback is set this October, which will be its sixth straight month of reduction.
"Good news also for LPG, since LPG is well supplied globally, especially from the Middle East, and usage is not that strong, so there will be a rollback this coming October," Romero said.
Petron yesterday announced that it would implement starting today a P2.55 per kilogram rollback in LPG prices.
It said AutoLPG prices are likewise being reduced by P1.43 per liter.
"These reflect the international contract price of LPG for the month of October," Petron said.
The DOE said a price freeze for 11-kilogram household LPG and kerosene products is in effect in areas where a state of calamity was raised due to the onslaught of Super Typhoon Karding last Sunday.
During the price freeze, the DOE said rollback of prices will be implemented, while price increases are strictly prohibited.
The price freeze will be in effect in the province of Nueva Ecija and the municipality of Dingalan, Aurora until Oct. 10, as well as in the municipalities of Macabebe in Pampanga and San Miguel in Bulacan until Oct. 11.