COVID-19 deaths spiked in last two months
August 20, 2022 | 12:00am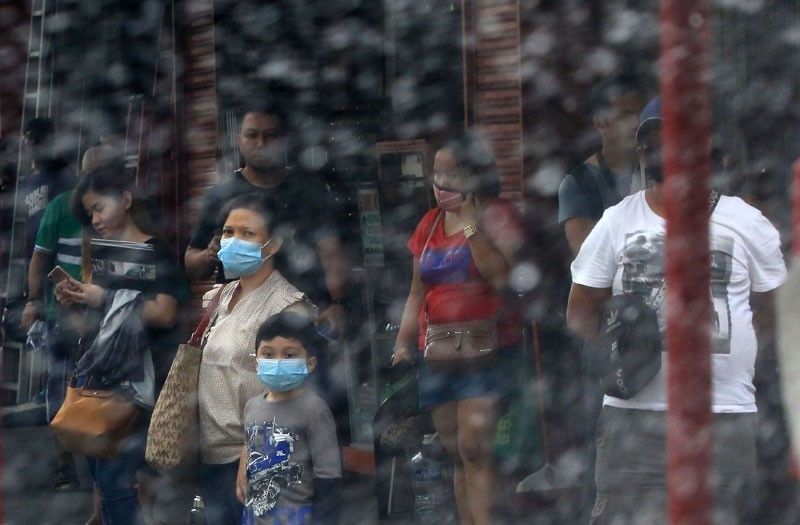 MANILA, Philippines — The Department of Health (DOH) has agreed with the World Health Organization (WHO)'s observation that there was a spike in the number of COVID-19 deaths in recent months.
At a press conference, DOH officer-in-charge Maria Rosario Vergeire said they have also observed an increasing number of deaths over the last two months.
"There is this observed increase in the number of deaths over these past months. We saw how the number of deaths due to COVID-19 has risen. Back in June, we were averaging one death per day. Come July, we have eight deaths per day. And, as of mid-August, we are at nine deaths per day," she said, noting that 63 percent of COVID-19 deaths involved unvaccinated individuals.
"We are reminding everyone that the probability of having severe infections and possible death due to COVID-19 is higher if you don't get vaccinated," said Vergeire.
On Wednesday, WHO Director General Tedros Adhanom Ghebreyesus reported that global COVID-19 deaths over the past month have surged by 35 percent.
The DOH though, reported how the COVID-19 surge in the country has already slowed down. Over the past week, the country has registered 3,757 cases per day, six percent lower than the previous week.
"All island groups, except Mindanao, are showing plateauing case trends. Mindanao, which is seeing over 400 cases per day, has been showing incremental increases over the past days," she said.
She added that the national positivity rate has dropped from 18.5 percent last week to 16.7 percent this week.
Last Thursday, the DOH recorded 3,758 new COVID-19 cases, bringing active cases to 36,115 and total cases nationwide to 3,844,708.
Far from target
Despite setting a target of administering 23 million booster doses on the 100th day of the Marcos administration, only 7.5 percent of the target has been reached by the DOH.
At a press conference yesterday, Vergeire reported that so far, a total of 1,729,547 individuals have been administered booster shots under the PinasLakas Campaign.
"We only have 1,729,547 accomplishments. This is only around 7.5 percent of our 23 million target by Oct. 8. Unfortunately, our accomplishments are still far from our target," she added.
The health official said there is a need to increase the booster shot coverage in the country amid the waning immunity provided by the primary vaccine series.
"We continue to enhance our strategies so that we can encourage more people to get their 1st booster shots," said Vergeire.
Based on DOH data, there are 72.3 million fully vaccinated Filipinos while 17.3 million eligible individuals have been able to receive their 1st booster shot and over 1.9 million have received their 2nd boosters.