Barbers: Suspend no-contact apprehension
August 12, 2022 | 12:00am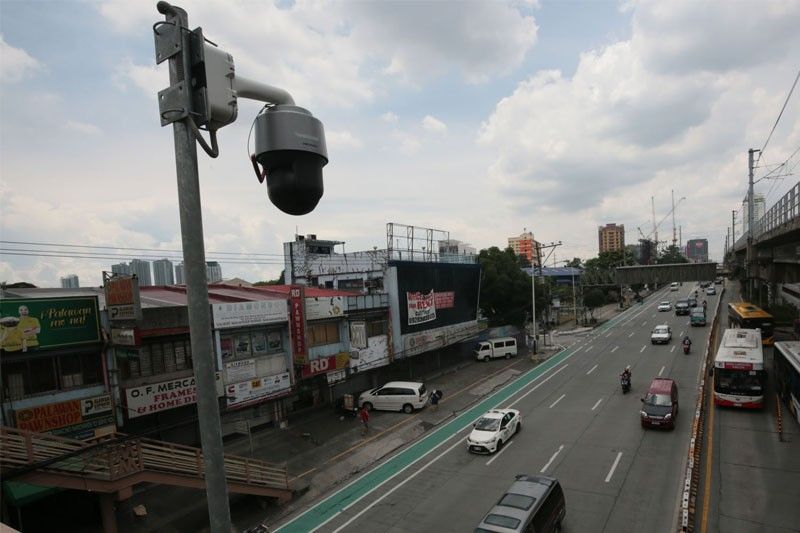 MANILA, Philippines — Surigao del Norte Rep. Robert Ace Barbers yesterday sought the immediate suspension of the implementation of the no-contact apprehension policy (NCAP), saying it is unconstitutional.
According to Barbers, the NCAP implementation should be put on hold until all issues hounding it, including its constitutionality, are resolved.
NCAP, he said, violates Article 3, Section 19 of the Charter, which states that "excessive fines shall not be imposed nor cruel, degrading or inhuman punishment inflicted (and) neither shall the death penalty be imposed, unless, for compelling reason involving heinous crimes."
Barbers said the policy deprives motorists of "due process of law" and the "basic human right to be presumed innocent," contradicting the provisions in the Bill of Rights.
He believed there is a need for a "thorough review" of the memorandum of agreement signed between the Metropolitan Manila Development Authority, the Land Transportation Office (LTO) and at least four local government units in Metro Manila that are currently implementing the NCAP.
"The mounting complaints against NCAP implementation necessitate the review of all contracts and MOAs to determine their constitutionality," Barbers said.
On Tuesday, Barbers delivered a privilege speech asking the House of Representatives to investigate the alleged malpractice in the NCAP implementation.
He particularly cited incidents wherein "lowly motorbike drivers engaged in delivery services, who allegedly violated certain traffic laws, were penalized with huge fines without due process of law."
Under the NCAP system, the notices or citations are issued to the vehicle's registered owners, regardless of whoever commits the violation. Non-payment of fines within seven days will also mean that violators' vehicles would not be accommodated for renewal of registration by the LTO.
Barbers stressed that "there is no law, ordinance or regulation prohibiting vehicle registration due to non-payment of fines for traffic violations."
He added that while the NCAP system is laudable since the intent is to discipline erring, abusive or wayward drivers, its implementation should be checked because of the excessive fines and the possibility that it is violating the Constitution.
Meanwhile, Clarence Guinto, LTO director for the National Capital Region, said the NCAP is still not suspended even after the dialogue between the LTO and local government units last Tuesday, although they have agreed to make adjustments.
"I think it's not suspended, we will make adjustments," Guinto said in a Laging Handa press briefing.
LTO chief Teofilo Guadiz called for the suspension of NCAP while the guidelines are being clarified by the agency.
Guinto said the LTO would work with LGUs to implement an alarm system for vehicle owners, instead of fining them directly over violations they did not commit, especially for public utility vehicle operators.
He added that they would meet with the technical group of the LGUs to iron out the NCAP issues, including the lack of grievance and adjudication processes to contest the violations. – Romina Cabrera