Marcos to address UN Assembly next month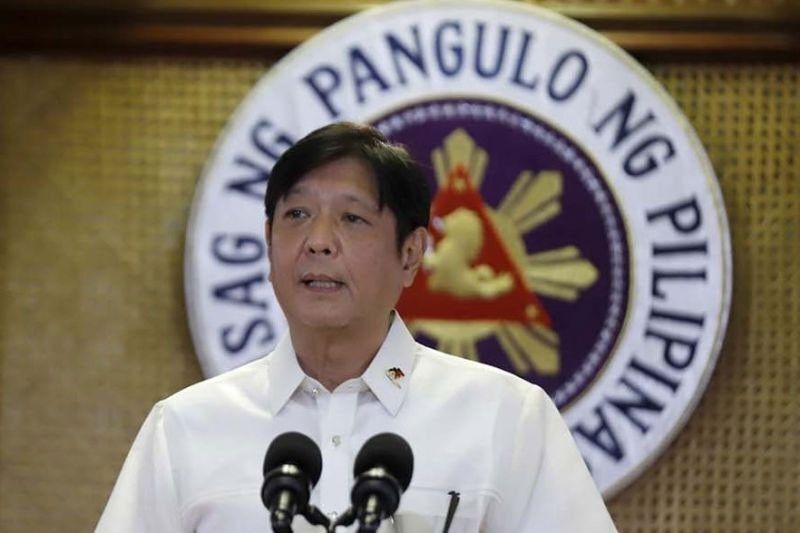 MANILA, Philippines — President Marcos is expected to attend the United Nations General Assembly (UNGA)'s annual gathering of world leaders next month, the Philippine ambassador to the United States said yesterday.
In an interview on ANC, Ambassador Jose Manuel Romualdez said Marcos is expected to address the UNGA on Sept. 20.
He said Marcos' flight had been booked even before he formally assumed the presidency since this was a "first come, first served" basis.
"So President Marcos is expected to speak at the UN on September 20th which is the day it starts," Romualdez said.
According to Romualdez, several heads of state have asked for a meeting with Marcos.
"There are many people who are very eager to listen to him from what I'm told. We have several heads of state who have asked if they could have a meeting with President Marcos. So it's going to be something that's going to be very important for the country," he added.
Romualdez said Marcos may mention the West Philippine Sea and the 2016 arbitral ruling.
"I think that that's probably going to be mentioned, generally, I suppose," he said.
Former president Rodrigo Duterte raised the South China Sea ruling in his UNGA speech in September 2020. However, there was absolutely no follow-through in terms of the specific steps that need to be taken to enforce the Award.
Part of the follow-through is making use of all available instruments of the UN, including the filing of UNGA resolutions which would allow a general debate or referral to a particular UN committee for further discussion.
Placing the subject under continued deliberation by the international community would be a good avenue in drawing international attention to and support for the Award in the West Philippine Sea.
Romualdez said Cabinet secretaries have also been asked for inputs to Marcos' UNGA speech.
The high number of leaders attending reflects the importance of the annual UN gathering, officially called the General Debate, and its role in diplomacy. While all countries speak publicly in the assembly, many of the world's business gets discussed at private meetings, lunches and dinners on the sidelines.
Meanwhile, a militant fishers' group yesterday warned that a joint patrol between the United States and the Philippines in the West Philippine Sea could escalate tensions in Philippine waters.
Pambansang Lakas ng Kilusang Mamamalakaya ng Pilipinas (Pamalakaya) was reacting to a statement by US Secretary of State Antony Blinken who, during a weekend visit, affirmed that a joint patrol in the West Philippine Sea "can take place" in his view.
Pamalakaya said that the joint patrol could be seen as an aggravating move against China. "Similar to (US Speaker Nancy) Pelosi's trip to Taiwan last week, Blinken's meeting with Bongbong Marcos can be deemed as a provocative act against China, which has been aggressive in our territorial waters," Pamalakaya vice chair for Luzon Bobby Roldan said in a statement.
"The US official's visit can't be expected to appease the tensions in the West Philippine Sea. Rather, this threatens and could trigger China to expand its military presence and become more aggressive in occupying our territorial waters at the expense of fishing security and rights of the Filipino fisherfolk," he added.
Roldan said the joint patrol could heighten the Chinese military presence in the sea.
"Our traditional fishing grounds are already militarized by Beijing; we don't need another superpower parading its naval vessels that could further impede our fishing activities. We want a demilitarized West Philippine Sea so we could fish peacefully," he said.
The fisherfolk group called for a peaceful and diplomatic settlement to the issue, in the face of possible military intervention from China's rival countries.
Pamalakaya also urged that unequal military treaties with the US be scrapped, including the Mutual Defense Treaty and Enhanced Defense Cooperation Agreement, which the group said pose a "similar threat" to national sovereignty and security. – Ralph Edwin Villanueva