DepEd issues school building request guidelines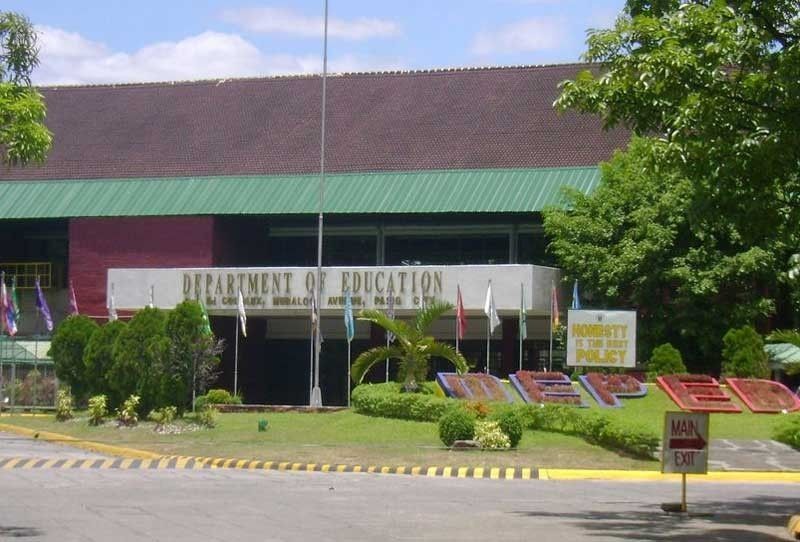 MANILA, Philippines — The process for submitting and processing requests related to the school building program of the Department of Education (DepEd) is now institutionalized.
In a department order, Vice President and Education Secretary Sara Duterte issued guidelines so that proper procedures are observed and proper channels are not bypassed in processing requests for school buildings and facilities.
"Given the perennial problem of inadequate classrooms as a result of the annual increase in enrolment, coupled with limited budget to address the school facilities requirements of all public elementary and secondary schools, it is necessary that the funding and programming of school facilities are based on sound analysis on the actual needs of the schools," the guidelines read.
"By institutionalizing the standards and specifications for compliance by the schools prior to construction, thorough and objective evaluation of requests would materialize. As such, the issue of inequality due to politicization would be avoided," it added.
Under the new guidelines, complete staffwork and documents endorsed and validated by the schools division office (SDS) through its planning officers and division engineers must be submitted before the request may be acted upon.
Included in the staffwork are an analysis report, copy of valid site ownership documents, actual site validation and assessment report signed by the division engineer, complete pre-detailed engineering analysis, complete detailed engineering designs and estimates and signed endorsement from the SDS.
Whether coming from internal or external stakeholders, these requests will have to follow the process for submission to the DepEd executive committee.
Requests coursed through elected government officials of areas where the schools are situated must include a signed request from the school head with the aforementioned documentary requirements, along with the recommendation for approval of the SDS.
The DepEd said the request for school buildings and other school facilities improvement projects shall be based on the following priorities: replacement of old and dilapidated structures, replacement or repair of calamity-damaged structures, classroom needs due to increase in enrolment and improvement of school facilities and premises to mitigate hazards.
Guidance counselors
Meanwhile, Albay Rep. Joey Salceda is proposing to loosen the requirements for hiring guidance counselors in public schools to ensure that the "mental health scars" caused by the COVID-19 pandemic among students are addressed.
"The mental health scars of the COVID-19 pandemic on our learners are very real. Even before the pandemic, some 10 to 15 percent of school-age students suffer from mental health problems," Salceda said.
He stressed that mental health issues could have an impact on learning, so it is vital to have guidance counselors in schools, especially now that face-to-face classes are set to resume.
Based on Civil Service Commission Memorandum Circular 2, s. 2017, the minimum educational requirement for guidance counselors is a Masters Degree in Guidance and Counseling. –Sheila Crisostomo