Positivity rate in NCR jumps from 7.5% to 8.3%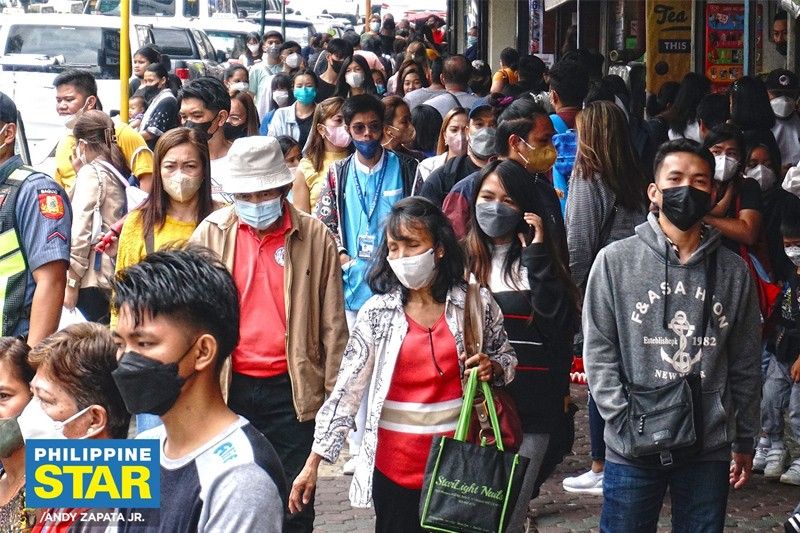 MANILA, Philippines — Positivity rate for COVID-19 in the National Capital Region has climbed to 8.3 percent, from 7.5 percent on June 29, according to the OCTA Research group.
This, however, is not particularly high as the Department of Health (DOH) cut-off rate is six, professor Guido David of OCTA said. He noted that in other local government units in Metro Manila, the average daily attack rate (ADAR) is higher than 6.
With a slow growth rate, COVID-19 cases in Metro Manila might go down within one to two weeks, according to the research group.
COVID-19 growth rate in the metropolis was at 50 percent while the virus reproductive number was 1.5 to 1.6. The ADAR was also at 3.6 per 100,000 population, David noted during a televised briefing yesterday.
"The growth rate is going down. It's stable. The reproduction growth rate is not going up so much lately. That's why we're expecting one to two weeks drop in COVID cases," David said in Filipino.
Although cases are increasing in Cavite, Laguna, Rizal, Batangas, Pampanga, Benguet and Western Visayas, these are not high, he added.
He noted that Omicron subvariants BA.4 and BA.5 and the waning immunity could be factors in the increase in COVID-19 cases in some regions.
60% increase
Meanwhile, the DOH yesterday reported a 60-percent increase in the number of new COVID-19 cases last week compared to the previous week.
Based on the DOH bulletin covering the period of June 27 to July 3, the daily average number of new COVID-19 infections is 1,057 or 60 percent higher than those recorded from June 20 to 26.
The department noted that 7,398 new infections were recorded in the past week.?Data showed that 74 COVID-19 deaths were verified while 19 new patients were in severe and critical conditions. The DOH reported that as of July 3, there were 497 severe and critical admissions in the country. Out of the 2,487 ICU beds, 381 (15.3 percent) were occupied.?At the same time, 19.9 percent (4,342) of the 21,791 non-ICU COVID-19 beds have been occupied. The DOH said that 70,780,792 or 78.64 percent of the target population are now fully vaccinated, including the additional 422,335 who got vaccinated from June 27 to July 3.?As to booster or additional doses, the DOH recorded a total of 15,147,905 individuals after an additional 200,125 got booster shots last week. – Rhodina Villanueva