Vaccine expert favors expansion of second booster coverage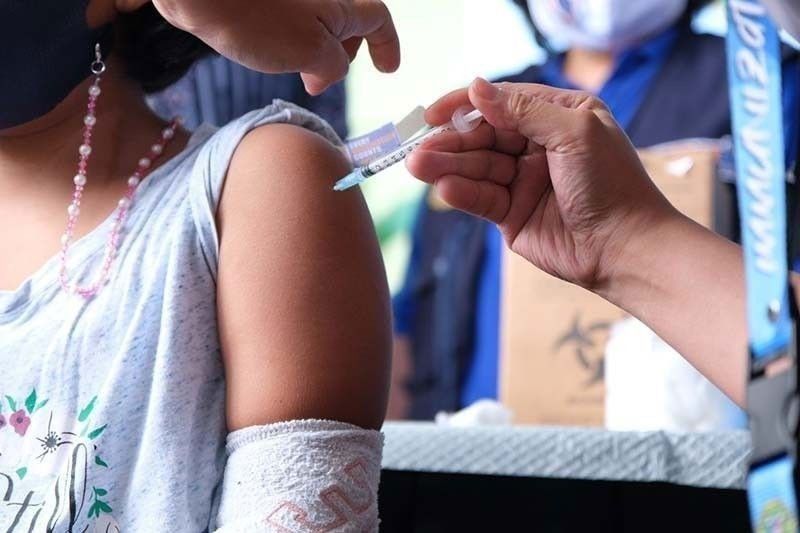 MANILA, Philippines — Second booster shots should also cover the immunocompromised and all frontliners other than those in the medical field as COVID-19 cases continue to rise in the country, the head of the Vaccine Expert Panel (VEP) said recently.
"With this uptick in the number of COVID-19 cases, we should consider expansion of boosters to other frontliners not just to our health care workers. Hindi lang yung A2 even the A3 as well," Dr. Nina Gloriani, VEP chairperson, told "The Chiefs" on Cignal TV's One News channel last Wednesday.
Gloriani gave assurance that data shows "no safety concerns" with having booster shots.
"Even for children aged 12 to 17, there is the data that there are no additional safety concerns," she said, noting that only the usual mild to moderate side-effects are expected in the few days after the booster shot.
"Of course, there are the rare (serious adverse effects), but the benefits outweigh those risks," she added, speaking partly in Filipino.
In terms of expanding the coverage of second booster shots, though, it is only the Department of Health (DOH) that can make the final decision, the VEP head said.
"I think they are still waiting for data from WHO (World Health Organization), so we cannot question that. We are being careful but I think those that actually need them (booster) should be considered," she added.
Gloriani also favors a review of the definition of the term "immunocompromised" with regard to eligibility for second booster shots.
"The more comorbidities you have, the chances are that you are 'more immunocompromised' because you are taking some medications, some other drugs. They have to be considered," she said.
On government policies, Gloriani said: "We need to be able to somehow execute this balancing act since we have to open up our economy as well. Personally, I would rather have things normalize."
However, she was quick to add that "what we do not want to happen is our health care system to be compromised, that many will be confined in the ICUs of hospitals, many will be hospitalized or even die."
She acknowledged that a sizeable number of the population has already been vaccinated so that if they happen to get exposed and infected, their COVID-19 case would be "relatively mild."
"These mild cases will increase herd immunity, the hybrid immunity of the population. So it will also help as long as the severe cases won't go up. But there is a need to balance things. I also don't want for our economy not to roll and to be on the brink of collapsing. We cannot afford it," Gloriani said.