Suspect in US attack on Filipino family arrested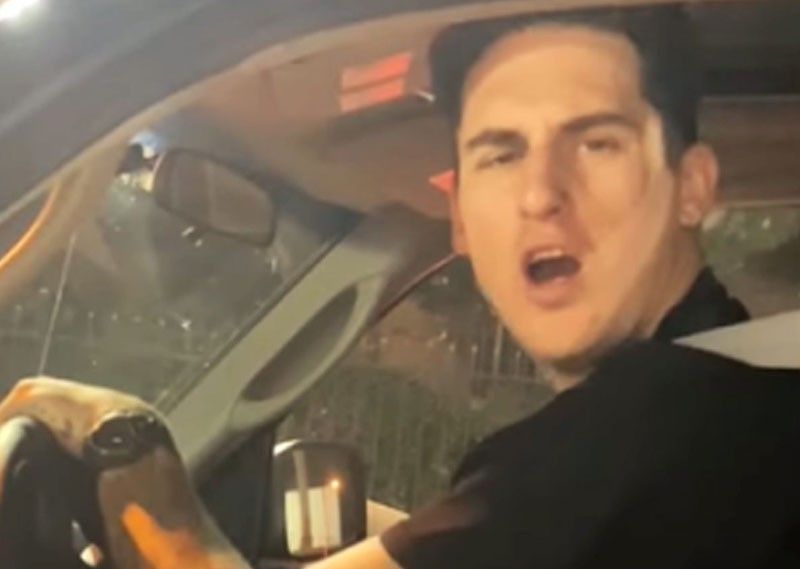 MANILA, Philippines — Police have arrested the man who attacked a Filipino family at a fastfood parking lot in North Hollywood last month.
The suspect, identified as Nicholas Weber, 31, was detained by police. He is being held on $300,000 bail, according to an ABS-CBN report.
The Los Angeles Police arrested Weber on Tuesday. The suspect is facing hate crime charges and detained at the Los Angeles County Jail.
Court records showed Weber has other criminal records in Los Angeles County. He was in prison for charges that include domestic violence, theft, driving under the influence of alcohol and probation violation.
A judge issued an arrest warrant for Weber when he did not appear in court on June 8 to answer the charges from the incident at the fastfood parking lot when he was filmed attacking the Roque family.
The Los Angeles Police Department said Weber is charged with one count of felony battery and one count of misdemeanor battery. Both charges bear a hate crime allegation.
The latest Federal Bureau of Investigation statistics showed anti-Asian hate crimes increased 73 percent between 2019 and 2020.
Patricia Roque said she was in a car on May 13 with her mother, Nerissa, waiting at a fastfood drive-thru line when Weber bumped them from behind with his vehicle and began hurling racial slurs at them. The incident was captured on video.
"You're so Asian. Yeah, you're so Asian," Weber yelled.
When Roque's father, Gabriel, arrived in the area, Weber rushed to him and punched him as he fell to the ground.
Roque's father had a broken rib on his left side. Her mother suffered physical injuries after Weber strangled and hit her in the breast.
Senseless killing
Meanwhile, the Integrated Bar of the Philippines (IBP) yesterday condemned the "senseless killing" of lawyer John Albert Laylo as it asked the United States government to arrest those responsible for his death.
In a statement, the IBP's 25th Board of Governors yesterday expressed its strong condemnation of the shooting of Laylo, 35, a former legislative staff of Se. Leila de Lima.
"We strongly condemn this senseless act and hope that the US authorities are able to serve Atty. Laylo and provide the family he left behind justice and peace of mind by apprehending the perpetrators at the soonest time possible," it said.
The lawyers' organization also expressed its condolences to the family and friends of Laylo, who according to reports, was a victim of random killing.
"The IBP is saddened by the loss of another member of the legal profession and is sorry to hear about his untimely passing," the group said.
Reports said Laylo was vacationing with his mother Leah in Philadelphia, Pennsylvania. They were on board an Uber vehicle on their way to catch their flight to Chicago when a still unknown assailant shot Laylo.
His mother suffered slight injuries caused by glass fragments as a result of the incident. – Evelyn Macairan