Concepcion pushes 2nd boosters for ages 50 up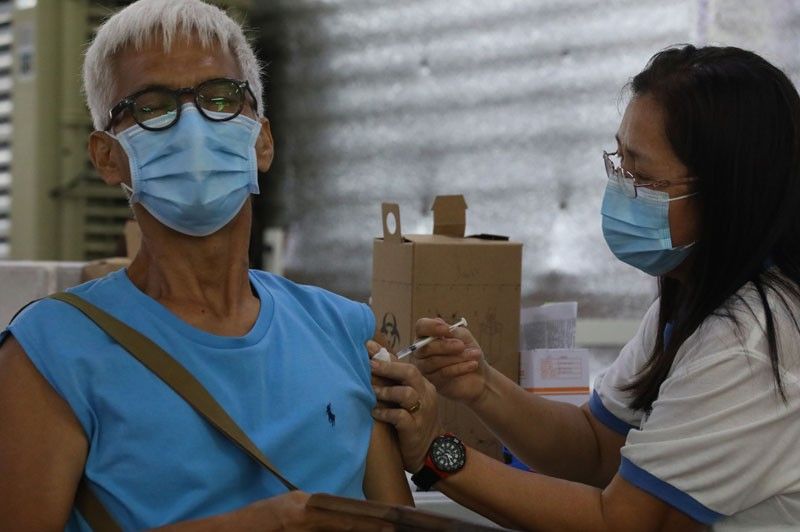 MANILA, Philippines — A key adviser of President Duterte yesterday renewed his call for the approval of the rollout of second booster shots for employees aged 50 and above, citing the need to protect the public and the economy.
"We are in the middle of an economic storm and we need to protect people who are now keeping our economy afloat," presidential adviser for entrepreneurship Joey Concepcion said in a statement.
Concepcion said many productive workers fall within the age range of 50 years and older, but are not able to avail themselves of second boosters allowed only for those 60 years old and above, health care workers and the immunocompromised.
"We are not generalizing that all workers below 60 should get second boosters, but only those who need added protection which, for the private sector, are our 50-plus-year-old employees," he said.
Given rising fuel and commodity prices that are posing challenges to economic recovery, as well as fears of stagflation – a situation of high inflation with high unemployment and stagnant demand in the economy – he said the country cannot risk losing productive members of the workforce due to severe illness.
"We know the vaccines are what give us immunity and the boosters are what we need to maintain that wall of immunity," he said.
He said the majority in this age group have already taken their first booster shots and may already be needing second boosters.
He also said there is a high acceptance rate of COVID-19 vaccines among employees and the private sector has its own supply of vaccines that could be used.
Recently, the Department of Health (DOH) approved the recommendation of the Health Technology Assessment Council (HTAC) to give a booster shot to teens or those 12 to 17 years old, following the completion of primary doses.
"I don't see any reason the HTAC should not approve boosters for 50-year-olds when the CDC (Centers for Disease Control and Prevention), which is a well-respected body, has already approved it. And those vaccines approved for second boosters are already available here," Concepcion said.
"Every day they keep our economy running, and every day they might get exposed to COVID. We owe it to them to provide access to better protection," he added.
Boosters for 12-17
Yesterday, the DOH confirmed it is rolling out the booster vaccination program for healthy minors aged 12 to 17 years "in the next few days."
Health Undersecretary Myrna Cabotaje reported that the booster shots for immunocompromised children aged 12 to 17 started yesterday and the healthy ones will follow.
"Those immunocompromised start today, 28 days is the interval from the primary dose. We shall delay until Friday or Saturday the rest of the pediatric 12 to 17. The interval is five months from the second dose," Cabotaje said at the Laging Handa public briefing.
Health Undersecretary Maria Rosario Vergeire said the initial rollout of boosters for the immunocompromised in the 12-17 age bracket is an "operational strategy."
"We are starting with the immunocompromised in the implementation so that we can have a more organized way of doing things," said Vergeire, explaining that the intention is it to protect immunocompromised children from overcrowding.
At a virtual briefing, Vergeire also confirmed that she has been designated to succeed Cabotaje as National Vaccination Operations Center (NVOC) chief.
The DOH said her appointment as NVOC head is meant to avoid gaps in the implementation of the COVID-19 vaccination program as the new administration comes in.
As of June 20, Vergeire reported that more than 70 million Filipinos or 77.85 percent of the government's target have been fully vaccinated.
Among the fully vaccinated are 9.5 million adolescents and almost 3.3 million children. DOH is targeting to cover the 9.5 million fully vaccinated adolescents for the pediatric booster vaccination program. – Mayen Jaymalin