Comelec: Voter education needed despite automated polls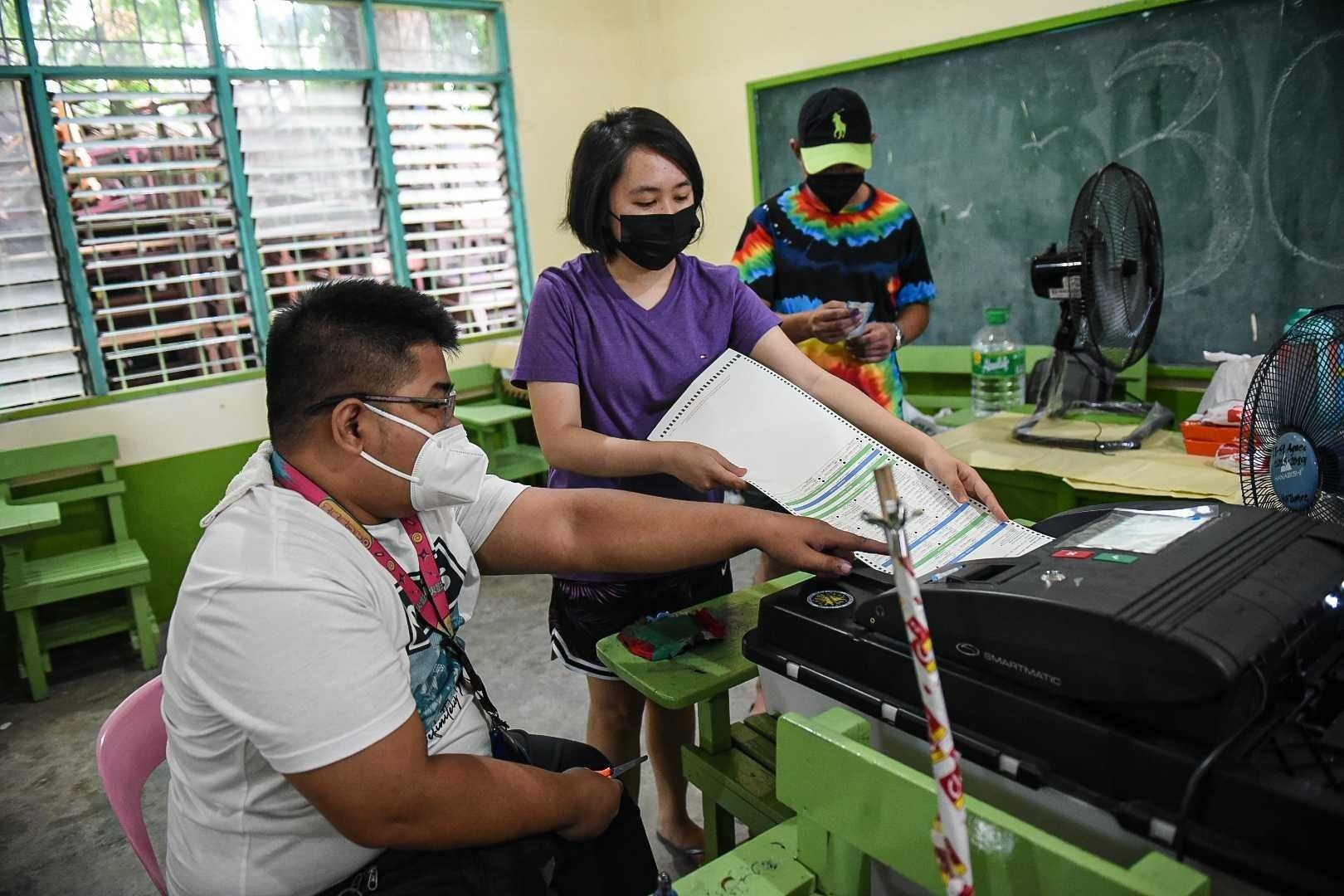 MANILA, Philippines — Despite the use of the automated election system (AES) since 2010, an official of the Commission on Elections (Comelec) said there is still a need for voter education.
In his blog "Speaking Out Of Turn," Comelec Education and Information Department director James Jimenez said while there was a high voter turnout in the May 9 general elections, there were voters who still did not know how to properly fill out a ballot or did not care if they were doing it correctly.
Even if there are instructions on the ballot, he said there were still voters who only put dots at the center of the oval, when they were supposed to fully shade the oval; there were also those who left the ovals blank and instead encircled the ovals; and there were those who underlined the names of their preferred candidates.
"Either way, for these people at least, voter education clearly fell short of either or both of its twin goals – to teach people the proper way of filling out the ballot and teaching them the value of the vote," said Jimenez.
But he admitted that it was expected that they would encounter problems in voter education, considering the growing number of voters who register every election.
"There was always going to be a new batch of people who needed instruction on how to shade the ovals. The disappointing thing is that we still haven't reached that critical mass of voters we need to ensure that the knowledge of how to vote properly gets organically passed on to succeeding waves of new voters," he added.
He believed that to address these problems, the use of a new method might be needed to achieve better voter education.
"While conventional voter education does work, there must be a different approach for the hold-out populations, which includes the new voters learning to vote for the first time, as well as older voters who either still haven't got it" or have not yet mastered the filling up of an election ballot, Jimenez said.
The AES were used in the 2010, 2013, 2016, 2019 and 2022 elections.