Eligible population urged to get 2nd COVID-19 booster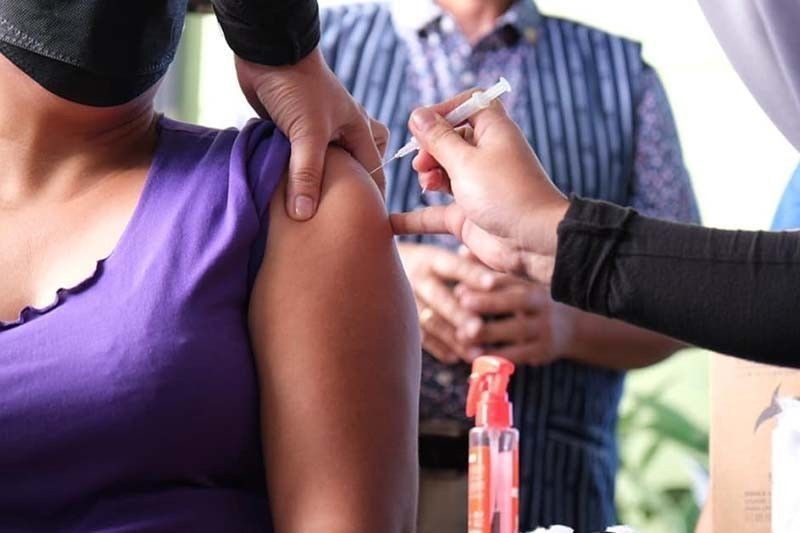 MANILA, Philippines — The National Task Force (NTF) against COVID-19 yesterday urged all Filipinos eligible to receive their second boosters to get inoculated as the government rolls out second booster shots for the elderly and health workers.
NTF deputy chief Vince Dizon noted that out of the 70 million fully vaccinated Filipinos, only 13 million have received booster shots.
"What this means is COVID is still there and I hope our citizens can remember all the hardships we went through. And because of that, we should remember how important vaccination is and we should all get boosters now. For those eligible for second boosters, you should get those too," Dizon said during the ceremonial rollout of second boosters in SM Megamall in Mandaluyong City on Thursday.
While the government started giving second boosters to immunocompromised adults last month, the rollout for health workers and senior citizens was only approved earlier this month following a careful study by health authorities.
The Department of Health said the rollout of second boosters to eligible Filipinos is expected to be implemented simultaneously nationwide depending on the readiness of regional and local vaccination centers.
The DOH also said COVID-19 vaccines by Moderna and Pfizer should be given to the elderly and health workers above 18 years old at least four months after the administration of their first boosters.
As of Thursday, the government has administered over 151 million doses of COVID-19 vaccines – including over 66 million first doses, over 70 million second doses and only over 13 million first boosters. The NTF has yet to provide a breakdown of boosters administered whether they were first or second.
Meanwhile, Dizon reminded the public to continue following health protocols such as wearing face mask.
Fake news
The DOH yesterday belied circulating reports that the government is offering cash aid for those who have had bad experiences with COVID-19 vaccines.
"The DOH denies these false promises and offers," the agency said in an advisory, as it stressed that all vaccines provided by the government are proven safe and effective.
"All those vaccines have undergone peer-reviewed studies and scrutiny by experts, both globally and locally," the DOH pointed out. It also urged the public to check with the agency's official sources before sharing information.
There were reports that the government is giving P100,000 to those who died and were permanently disabled after getting vaccinated. – Mayen Jaymalin