Duterte urges next admin to explore nuclear energy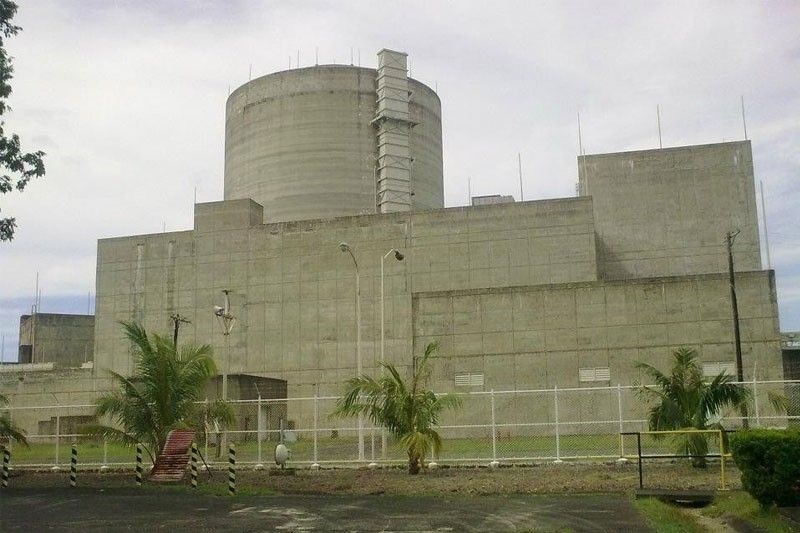 MANILA, Philippines — President Duterte has urged the incoming Marcos administration to explore the use of nuclear power as an alternative energy source in the country.
During his prerecorded Talk to the People aired on Monday night, Duterte cited the country's continued use of coal that has devastating environmental consequences.
He also expressed dismay over rising oil prices as a result of the ongoing war between Russia and Ukraine.
"I hope that the next administration would at least explore now the possibility of nuclear… After all, it was Marcos who started it," Duterte said, referring to the late dictator Ferdinand Marcos Sr., the father of presumptive president Ferdinand Marcos Jr.
"Oil is not infinite. Someday it will dry up. It will be good for any government to prepare the possibility of making the transition from oil, fossil fuel to nuclear," he said.
Duterte said the Russia-Ukraine conflict has influenced the stability of global fuel prices, and it already had an impact on ordinary Filipinos and the economy.
"Those who are using cars you complain everyday that it's (fuel prices) getting higher by the hour. The reason for the rising gasoline prices is we do not have our own. We are importing the source of energy," he said.
Marcos Jr. earlier disclosed he had a discussion with the South Korean ambassador about an assessment on the possible revival of the Bataan Nuclear Power Plant (BNPP).
In February, Duterte signed Executive Order 164 to assess the possibility of including nuclear power in the country's energy mix.
EO 164 recognized nuclear power as "a reliable, cost-competitive, and environment-friendly source of energy" based on the experience of highly developed countries.
The BNPP was built under the administration of Marcos Sr. to address the energy crisis during his tenure.
The $2.2-billion plant was mothballed in 1986 after experts declared it "unsafe and inoperable," saying it was built near a major earthquake fault. Marcos Sr. was also accused of accepting a kickback of $80 million from BNPP builder Westinghouse.