Diesel prices seen going down by P2; gasoline up by P4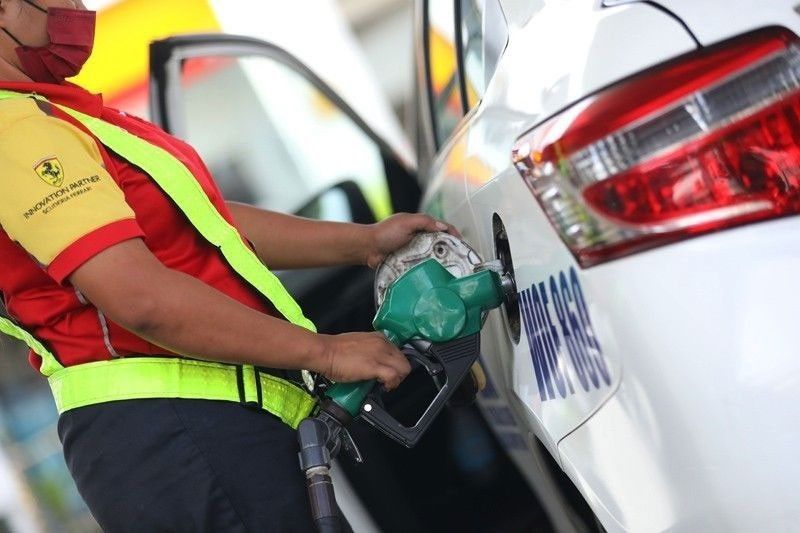 MANILA, Philippines — Prices of diesel will continue to go down for the second successive week but gasoline prices are set for a sharp rise this week.
Unioil Philippines said diesel prices are set to go down by P2.00 to P2.20 per liter but prices for gasoline would go up by P3.80 to P4.00 per liter.
In the previous week, diesel prices went down by P3.10 per liter and gasoline prices decreased by P0.40 per liter.
Last week's price adjustments reduced the net increase of gasoline prices to P21.60 per liter, diesel to P31.40 per liter and kerosene by P27.65 per liter since the start of the year.
Global prices have been volatile, swinging from gains to losses in the past trading week.
For gasoline, US gasoline futures hit all-time highs last Monday as falling stockpiles – which dropped to their lowest since 1987 based on data from the US Department of Energy – fueled supply concerns, Reuters reported.
This was followed by the news on Tuesday that US crude and gasoline stocks fell last week, according to market sources citing American Petroleum Institute figures, the wire service said.
The data suggested that the US's demand for gasoline is getting stronger and pushed up prices, said director Rino Abad of the Department of Energy-Oil Industry Management Bureau in a phone interview.
Meanwhile, China's gasoline exports also went down by 15.4 percent last month, dragging the January to April total further down by 38.7 percent year-on-year.
This reflects weaker refinery processing in Asia's largest oil consumer of oil, Abad said.