More rains for Luzon; fair weather in Metro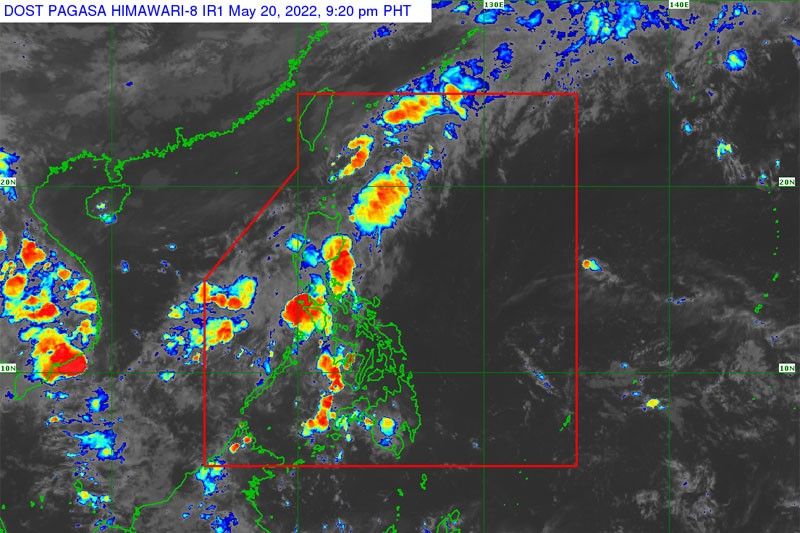 MANILA, Philippines — The western sections of Northern and Central Luzon are forecast to experience more rainfall during the next three days compared to the rest of the country.
Metro Manila, the Visayas and Mindanao will have generally fair weather conditions, the Philippine Atmospheric, Geophysical and Astronomical Services Administration (PAGASA) said yesterday.
Northern and Central Luzon can expect more rainfall because of the southwesterly surface windflow and the frontal system affecting extreme Northern Luzon.
PAGASA said there is higher chance of rainfall in the afternoon to evening in the affected areas, as the rest of the country is forecast to have fair weather conditions with some rains because of localized thunderstorms.
No low pressure area or brewing storm has been monitored inside and outside the Philippine area of responsibility, though a clump of clouds has been seen east of Mindanao.
For the next three days, PAGASA said temperatures in Metro Manila will range from 24 to 32 degrees Celsius, while Baguio City will have temperatures ranging from 16 to 23 degrees.
PAGASA, on Wednesday, officially declared the start of this year's rainy season evidenced by the southwesterly windflow which satisfies the criteria of the start of the rainy season over the western sections of Luzon and the Visayas.
The state weather bureau said intermittent rains associated with the southwest monsoon will now start to affect Metro Manila and the western sections of the country.