Philippine vax rollout, jab hesitancy programs hailed at G20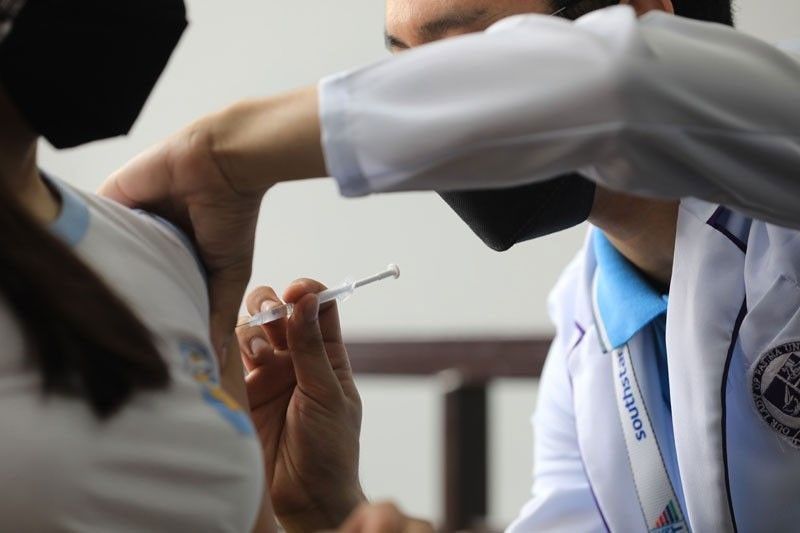 MANILA, Philippines — The Philippines was cited by a multilateral body of states as a good example of carrying out successful COVID-19 vaccination programs and overcoming vaccine hesitancy, the National Task Force (NTF) against COVID-19 said yesterday.
The G20 or Group of Twenty, an inter-governmental forum composed of 19 countries and the European Union, recently commended the Philippines for boosting its vaccine output despite enduring vaccine hesitancy among Filipinos and low vaccine supplies at the onset of the government's mass vaccination rollout last year.
"We were cited despite the challenges we had – that the coverage and supplies were very low during the early stages — but we were able to accelerate our vaccination," NTF chief implementer Carlito Galvez Jr. said.
The NTF said they owe the boosted vaccination output to various government and private sector-initiated vaccination programs such as house-to-house vaccinations, drive-thru vaccinations, pharmacy-based and workplace-based vaccinations.
Galvez also thanked health workers, local government units, the private sector, media and several government agencies for helping increase public uptake, generate greater demand and address vaccine hesitancy.
"This is a very big honor for the Philippines because this is a big evaluation by UNICEF, GAVI and the international community to place the country as an example in terms of reducing vaccine hesitancy and increasing demand for COVID-19 vaccination including the risk communication and community engagement," he added.
Currently, the government is grappling with low vaccination output with a weekly average of only 41,499 vaccinations, based on the National Vaccination Dashboard.
As of Monday, only over 66 million Filipinos are fully vaccinated while nearly 13 million have received booster shots. The government aims to have 90 million fully vaccinated Filipinos by the time President Duterte steps down on June 30 but with the current pace, that target is unlikely.
"We cannot anymore accomplish, or it has become very unlikely for us to achieve the 90 million target considering the remarkable drop of the vaccine uptake during the previous month," Galvez said during the Kapihan sa Manila Bay news forum the other day, stressing that the target is now as low as 70 million.
"Basically, just achieving 70 to 77 million (fully vaccinated Filipinos by the end of the President's term), at least we can be happy. We are really pushing our limits to at least achieve at least 77 or 78 million," he added, saying that one of the causes of the low uptake is the disposition of most Filipinos about vaccines now that there are few hospitalizations and deaths related to COVID-19.
Galvez said the government would continue implementing existing vaccination programs and apply new and effective strategies to reach their new target.