PNP ready to thwart plots to destabilize elections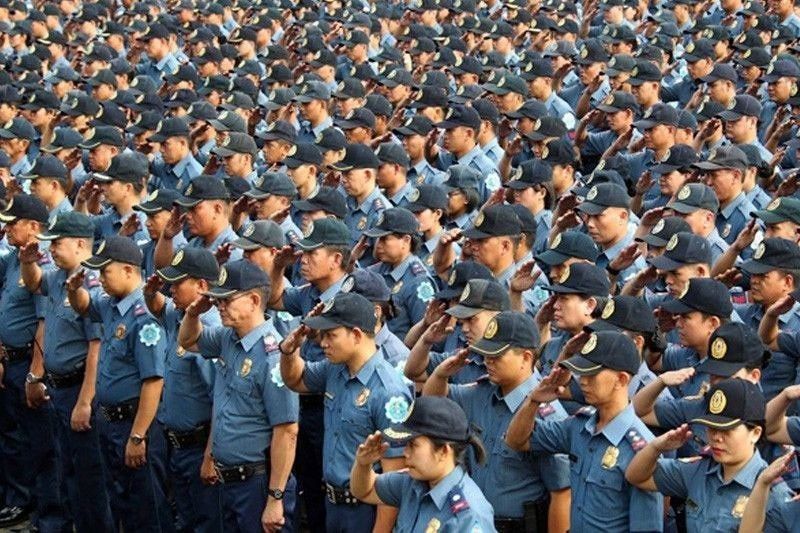 MANILA, Philippines — The Philippine National Police (PNP) has put security measures in place to thwart any attempt to sabotage the May 9 elections.
Gen. Dionardo Carlos, PNP chief, said yesterday that any effort to destabilize the elections will not succeed as they have mapped out contingency measures to address possible threats.
"When this thing happens, what do we do, what action do we take? So, all of these were already placed in the planning," Carlos said partly in Filipino at the Laging Handa briefing.
The PNP is among the deputized agencies of the Commission on Elections (Comelec) to ensure orderly, peaceful and honest elections on May 9.
During a press conference last Sunday, presidential aspirants Sen. Panfilo Lacson and former defense secretary Norberto Gonzales warned they had caught wind of possible destabilization if their rival, former senator Ferdinand Marcos Jr., is elected president.
Carlos described the information as "raw," which needs further validation.
"We will coordinate with the source of this information," he said.
With less than three weeks before the elections, Carlos said all their security coverage is in place. "Generally 100 percent of our PNP is already prepared," he said.
Poll-related violence
A study conducted by the Ateneo Policy Center warned against a surge of election-related violence (ERV) as election day draws nearer, citing data from the past three elections in the country.
The study – which examined ERV data during the 2013, 2016 and 2019 election periods – found that cases increase around 100 days before the polls and peak on election day.
The working paper, authored by Imelda Deinla, Kier Jesse Ballar, Renner Paul Refani and Jurel Yap of the Ateneo School of Government, showed that 351 ERV incidents were reported from 2012 to 2019, with cases significantly spiking several months before election day.
The majority or 195 of the recorded incidents were lethal or resulted in at least one death. It also showed that 63 out of 81 provinces in the country were reported to have at least one ERV incident during the period.
Yesterday, the PNP reported five poll-related violent incidents since the start of the election period last Jan. 9.
Col. Jean Fajardo, spokesperson for the PNP, said the incidents occurred in Regions 1 (Ilocos), 3 (Central Luzon), 9 (Zamboanga Peninsula), 10 (Northern Mindanao) and the Cordillera Administrative Region (CAR).
Fajardo said two were shooting incidents while the others were cases of grave threat, physical injury and harassment. "All of these cases have been referred to the prosecutor's office," she said over dzBB radio.
UNESCO training
Recently, the United Nations Educational, Scientific and Cultural Organization (UNESCO) trained PNP personnel on upholding international standards on freedom of expression and safety of journalists.
UNESCO conducted the three-day online training for the PNP with 25 high-ranking police personnel from seven regions of the country participating.
Highlighted during the training was the relevance of international legal standards on freedom of expression to the work of law enforcement agents.
"Upholding citizens' rights to freedom of expression and access to information not only guarantees free and fair elections, but also enhances public trust in the national police and serves to maintain public order," UNESCO said in a statement.
"The main message of the training was that effective and transparent communication between the police and journalists ultimately keeps the population informed and protected – a common goal for both parties," it added. – Janvic Mateo, Pia Lee-Brago