AFP honors recently deceased war veteran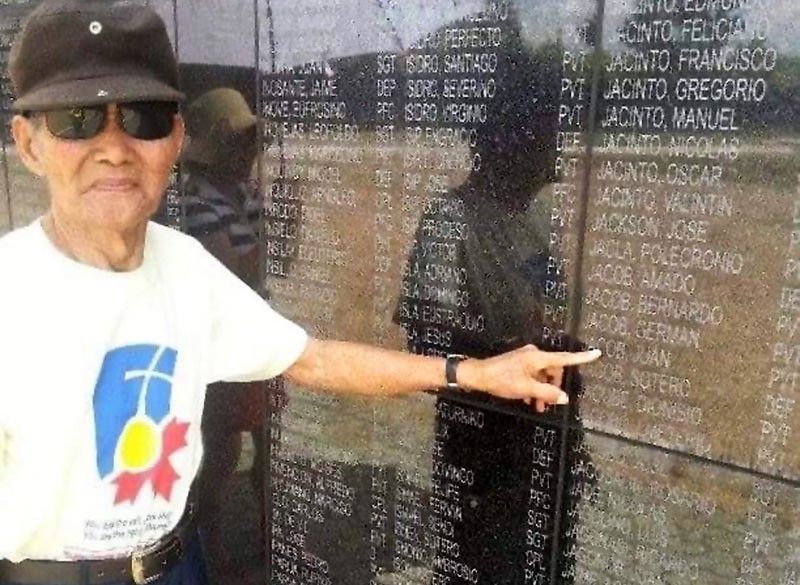 MANILA, Philippines — The Armed Forces of the Philippines (AFP) has accorded military honors to World War II veteran and centenarian Juan Aquino Jacob, who passed away less than a month before his 102nd birthday.
Jacob, who died on March 27, was given funeral honors befitting a hero at the Libingan ng Mga Bayani in Taguig on April 2.
AFP public affairs office chief Col. Jorry Baclor said Jacob was among the oldest Filipino World War II veterans who served under the United States Army Forces in the Far East (USAFFE).
Jacob was part of the thousands of Filipino youth who, at 20 years old, were called to military training to defend the country from Japanese invaders.
Baclor said Jacob was enlisted as part of the Alpha Company, 52nd Engineer Battalion, 51st Infantry Division of the USAFFE.
Jacob was also among the survivors of the Bataan Death March on April 9, 1942, having survived inhumane conditions at the concentration camp before he escaped to become a guerrilla fighter until the Allied Forces liberated the Philippines in 1945.
His name was among the heroes engraved in the Shrine of Valor in Mount Samat, built to honor and remember the gallantry of Filipino and American soldiers who fought in the Battle of Bataan.
Baclor said the military funeral honors rendered to Jacob were part of the privileges accorded to Filipino war veterans.