Eleazar calls for gradual return to work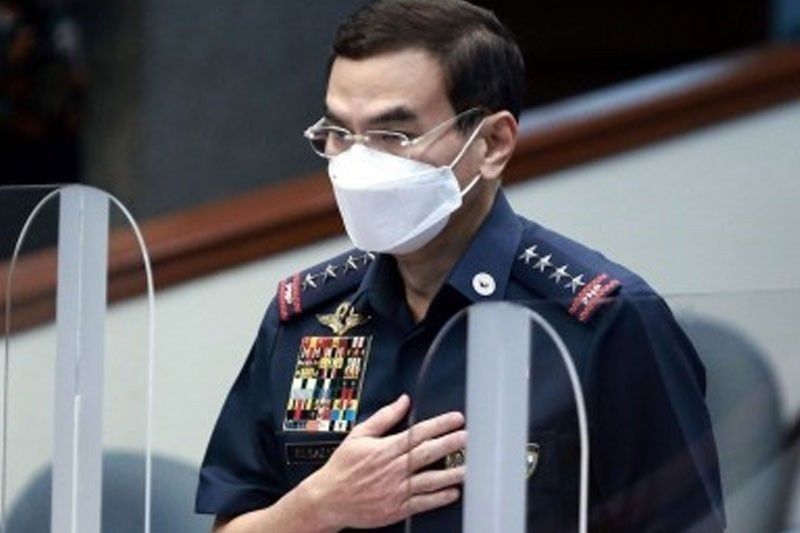 MANILA, Philippines — Workers who have been on a work-from-home arrangement since the start of the COVID-19 pandemic, particularly from the business process outsourcing (BPO) sector, should be given enough period of adjustment before they are required to go back to their workplaces, according to retired Philippine National Police chief and senatorial candidate Guillermo Lorenzo Eleazar.
For one, Eleazar said apprehensions of workers about the safety of traveling and staying in offices should be given consideration since some of them are either living with babies and toddlers who are not yet vaccinated, or with parents and loved ones with comorbidities.
"As long as there are still people who are hospitalized and who die of COVID, our situation is not yet totally safe. A lot have been hospitalized and a lot of lives have been lost, too, in the last two years, and for others, this is traumatic, especially if they experience this within their families themselves," he said in Filipino and English.
Another reason that should be factored in, according to Eleazar, is the increase in the prices of basic goods and services due to the series of oil price hikes and aggravated by the Russia-Ukraine conflict.
"For many of our fellow Filipinos, they can save more if they work from home because the money meant for transportation fare and food when they report to their offices could have been spent for their families," he said.
"Thus, if we can only maintain this arrangement, let's do it. Otherwise, let's give a period of adjustment because majority of workers are parents whose children have been used to their presence at home in the last two years," he added.
The national government is planning to have all workers return to their offices by April 1 to stimulate spending in a bid to revive the economy that was severely affected by the pandemic.
So far, the Fiscal Incentives Review Board (FIRB) denied requests to extend remote-work arrangements as the COVID-19 situation in the country continues to improve.
Eleazar said the national government should also be open to the idea that some companies would still observe a work from home setup and some of them may adopt a blended work arrangement, where sufficient number of workers would be on-site while others are working in their homes.
He also reasoned that workers and employees continue to be productive while they are in the comforts of their homes.
Diokno not backing out
Meanwhile, human rights lawyer Chel Diokno yesterday denied rumors that he has backed out of the Senate race.
"There are reports that I have already withdrawn my candidacy. This is not true. First, it is not like me to back down from the fights that I have started. Second, in our visits all over the country, I have become more inspired to fight," Diokno said in Filipino.
"To all my supporters, do not believe in fake news," he added.
Diokno, who joined presidential candidate and Vice President Leni Robredo in Negros Occidental last Friday, noted the people's clamor for an honest government every time he talks to those who are at a disadvantage.
"My platform of providing free legal service in every barrio is part of our aspiration to make justice more accessible to all Filipinos. I will not stop until we achieve this," Diokno said.
Diokno, son of the late human rights champion and former senator Jose "Ka Pepe" Diokno, is running under the youth-led Katipunan Ng Nagkakaisang Pilipino. He is part of Robredo's senatorial slate.
Five years into his post, senatorial aspirant and former Department of Public Works and Highways (DPWH) secretary Mark Villar has much to show for, and these impressive numbers can readily tell his story and one of the significant beneficiary regions of the government's Build Build Build program is Ilocos.
"We will continue to support the major infrastructure in Ilocos. We will remain sincere in our promise to make life easier for all our countrymen through these projects," Villar said. – Jose Rodel Clapano