US delivers 4 million Pfizer jabs, largest in single day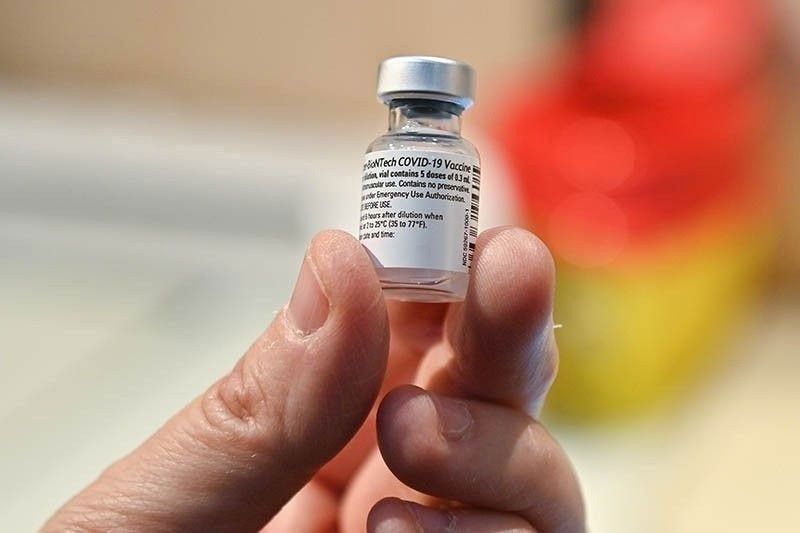 MANILA, Philippines — The United States delivered yesterday its largest single-day shipment of 3,999,060 doses of Pfizer-BioNTech COVID-19 vaccines to the Philippines as part of its continuing worldwide effort to combat COVID-19.
The US embassy in Manila said the US government's latest donation is part of the 1.2 billion COVID-19 vaccine doses that the US distributed through the COVAX Facility.
"We are immensely proud that our friends, partners and allies in the Philippines are receiving this historic shipment. This significant donation underscores the United States' commitment to continue working with our Philippine partners to combat COVID-19 even as we face serious challenges around the world," said US embassy Chargé d'Affaires ad interim Heather Variava.
US Agency for International Development Philippines Health Office director Michelle Lang-Alli joined Philippine government officials and other stakeholders at the Ninoy Aquino International Airport (NAIA) to receive the latest vaccine shipment.
Meanwhile, another shipment of 1,167,660 Pfizer doses procured by the government through the World Bank was set to arrive yesterday at NAIA Terminal 3 on Air Hong Kong flight LD456.
Only for seniors, vulnerable
A second booster shot is only recommended for senior citizens and immunocompromised individuals, infectious disease expert Dr. Rontgene Solante said yesterday.
"For the more vulnerable population, the 60 years old and above and immunocompromised, these are the ones we are pushing to be given a second booster for better protection against the severe form of COVID," Solante explained in English and Filipino.
He added that the younger and healthy population don't need additional shots as they are "immune competent" and are already protected by vaccines against severe infection.
Based on Department of Health data, 74.22 percent of A2 or the senior citizen population have been vaccinated, as well as 70.76 percent of the target population nationwide.
The government is looking to provide booster or additional doses to over 55 million fully vaccinated individuals, particularly seniors.
Virology Institute
The passage of Senate Bill 2241 that will create the Virology and Vaccine Institute of the Philippines (VIP) is key to enabling the local development and manufacture of vaccines for humans, animals and plants, Science and Technology Undersecretary Rowena Guevara said yesterday.
"Having our own Virology Institute is one of the first steps to make the country self-reliant in developing and producing vaccines," Guevara said.
Currently, there is no government institution that focuses on vaccine development, she noted. – Mayen Jaymalin, Rudy Santos, Rainier Allan Ronda