Pfizer vaccines for 5-11 set to arrive
January 9, 2022 | 12:00am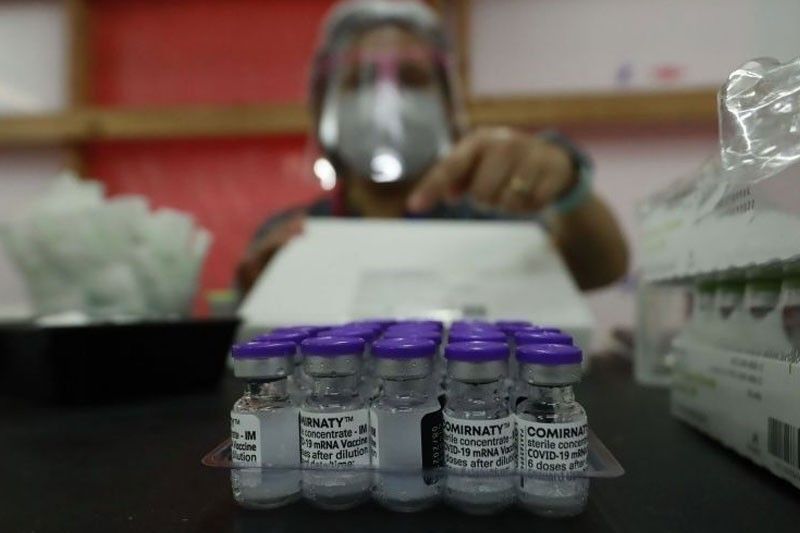 MANILA, Philippines — The Pfizer-BioNTech vaccines meant for the pediatric group or those aged five to 11 years are set to arrive in mid-January, National Task Force Against COVID-19 adviser Teodoro Herbosa said Friday.
Herbosa made the statement as he welcomed the arrival of 150,540 doses of Moderna vaccines, the first shipment to arrive this year. This completed the delivery of 13 million government-procured COVID-19 jabs from the US-based manufacturer. The delivery of seven million Moderna vaccine doses bought by the private sector through a tripartite agreement has also been completed.
He noted that since February 2021 the Philippines has received 210,783,650 vaccine doses.
Of the number, 113,237,010 doses were procured by the national government, 62,852,330 doses were donated through the COVAX Facility, 22,585,560 doses were procured by the private sector and local government units (LGUs) and 11,108,750 doses were direct donations from partner countries.
Herbosa urged the public to get their primary doses as well as booster shots as an added layer of protection as the Department of Health already allowed a shorter interval period between the second dose and the booster shot.
He said those who want to get their booster shots could go to their LGUs, adding that those who were vaccinated with Johnson and Johnson can do it in only two months after the last dose.
He also called on unvaccinated senior citizens to get the COVID-19 jab to protect themselves against the Omicron variant, adding that they should take advantage of the upcoming National Vaccination Day scheduled for senior citizens.
As of Jan. 7, a total of 111,908,830 COVID-19 vaccine doses have been administered nationwide.