PNP crafting 'No jab, no duty' policy for some 900 unvaccinated cops
December 6, 2021 | 2:44pm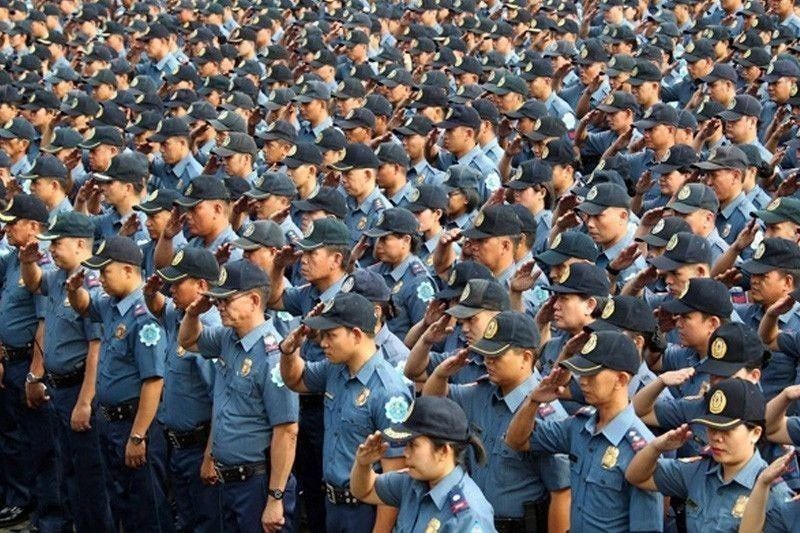 MANILA, Philippines — Around 900 unvaccinated cops with reasons deemed to be acceptable will soon be prohibited from being deployed on the ground but will still be assigned to low-risk duties, the chief of the Philippine National Police said Monday.
Speaking at his weekly press briefing Monday morning, Police Gen. Dionardo Carlos said that the police organization is coming up with a memo to spell-out the guidelines in the implementation of the "No Jab No Duty" policy among PNP personnel.
In its latest update, the PNP Administrative Support for COVID-19 Task Force said that 212,024 or 93.9% of the PNP's 225,676 active personnel are fully vaccinated.
"As soon as we craft that policy, we will implement it because we are directed by the IATF...We do not want to put them at risk [but] it doesn't mean they won't go to work. They will still deliver the police services," Carlos said in mixed Filipino and English.
"They are still on duty status. We will just not allow them to be exposed. We will put them in a place where they can still do the job for us, probably an admin role. There are many jobs we can have them do."
According to Carlos, some 900 unvaccinated PNP personnel are yet to offer any reasonable excuse for their continued refusal to be vaccinated despite all the opportunities provided.
As of the latest update by the PNP Health Service, 1,808 cops remain unvaccinated, while only 859 have given valid reasons.
Carlos said that valid reasons include health complications, pregnancy, and religious convictions among others.
"Vaccination is not anymore a matter of personal choice, but a matter of public interest for the common good," the PNP chief said at his press briefing Monday.
Under IATF Resolution 148-B, eligible employees who have not yet been vaccinated will be required to take COVID-19 tests at their own expense.
The Philippines does not have a law requiring vaccination, although President Rodrigo Duterte, who describes the vaccine-hesitant as being "a danger to society," has hinted that the government has the power to make vaccination mandatory.
— Franco Luna