Philippines to host international tourism meet in 2022
December 2, 2021 | 12:00am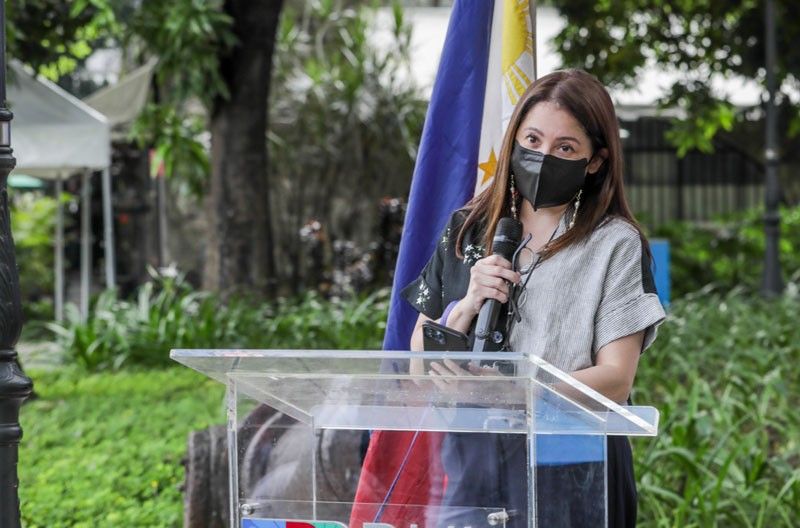 MANILA, Philippines — The Inter-Agency Task Force for the Management of Emerging Infectious Diseases (IATF) has approved the gathering of the World Travel and Tourism Council (WTTC) to be hosted by the Philippines in March 2022, according to Tourism Secretary Berna Romulo-Puyat.
The event, seen as the biggest international tourism event next year, will welcome some 600 high-level delegates and will signal the grand reopening of the country's tourism industry to the rest of the world.
Puyat announced yesterday that the advance party of the WTTC recently visited the country in preparation for the summit.
"That's the annual summit. That's probably the only private sector-led tourism council of the world," she told the Kapihan sa Manila Bay weekly news forum yesterday.
Aileen Clemente of Rajah Travel said the WTTC may be considered as the private sector-led counterpart of the United Nations' World Tourism Organization (UNWTO).
"The members of this organization are not just anyone. These are all the chief executive officers (CEOs) of all the brands you know, like Hilton, Carnival and all of these other well-known establishments in the tourism industry," Clemente said.
She noted that attendees are not just representatives, but the executives themselves, including those from major airlines all over the world.
"This is really a high-level (event) that, hopefully, will jumpstart the opening of the tourism industry again. It is good that it is being held in the Philippines, since Asia is the most conservative in terms of opening (the tourism industry). It's a good signal that we are opening the tourism (industry) to the rest of the world," she said.