Duterte OKs release of P1.5 billion COVID-19 fund for HCWs
November 28, 2021 | 12:00am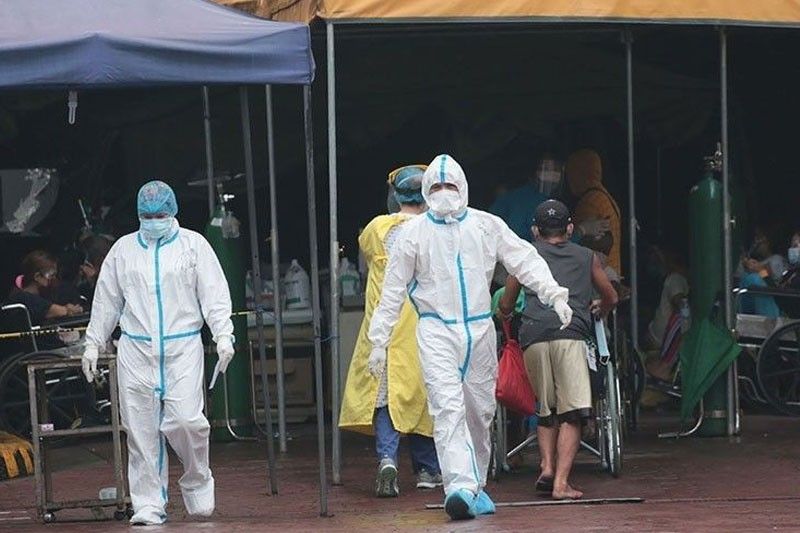 MANILA, Philippines — President Duterte has approved the release of an additional budget of P1.5 billion for health care worker (HCW) allowances and compensation to those who contracted COVID-19 while on duty, Sen. Bong Go said yesterday.
In the case of allowances, Go said the funds would cover the meals, accommodation and transportation benefits of 423,314 HCWs who did not receive their benefits in the period of Sept. 15 to Dec. 19, 2020.
The presidential aspirant lauded Duterte's decision which guarantees that medical frontliners are adequately compensated in light of the risks they face while saving lives during this pandemic.
"As health care workers continue their life-saving work, it is incumbent upon the government to show our gratitude by providing them the appropriate allowances and benefits," he said.
Go said it is just proper for the government to provide additional benefits for medical workers who have been at the frontlines of the COVID-19 pandemic for nearly two years.
The senator reiterated his appeal for the immediate passage of Senate Bill 2421 which seeks to provide a fixed monthly allowance for HCWs during the ongoing state of emergency due to the health crisis.
The bill which Go authored would give HCWs assigned to high-risk areas a monthly allowance of P9,000. It also mandates an allowance of P6,000 for HCWs in medium-risk areas and P3,000 for those in low-risk areas.
"This is not limited only to those directly exposed to COVID-19 patients, because there's really no way for us to tell who is exposed to this virus," he said.