DA: No need yet for price ceiling on pork
November 26, 2021 | 12:00am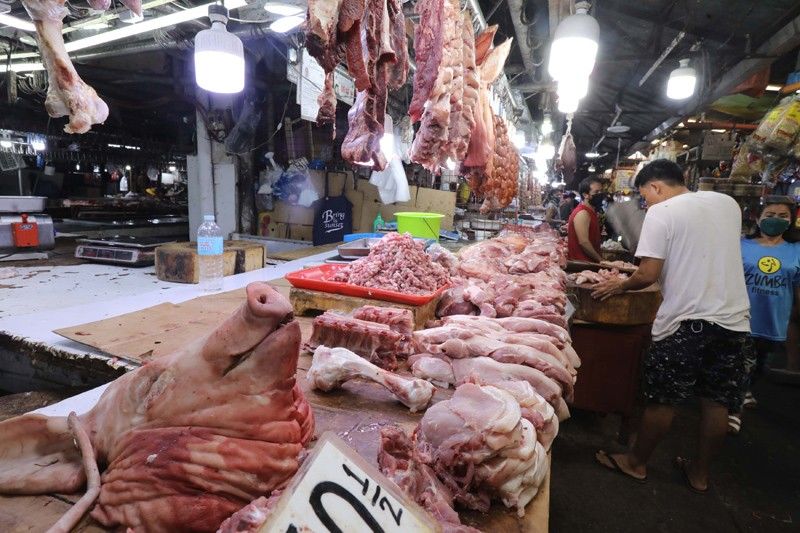 MANILA, Philippines — Pork prices have not shot up uncontrollably that would require implementation of a suggested retail price (SRP), Agriculture Secretary William Dar said yesterday.
In a virtual press conference, Dar emphasized that the Department of Agriculture (DA) continues to monitor prices of pork in markets throughout the country.
"Based on historical data, the prices have not yet met the point that we need to declare an SRP," he said in Filipino.
Market monitors from the DA reported that the prevailing retail price of "kasim" or pork ham stood at P330 per kilo in Metro Manila markets on Nov. 24, higher than prices in the previous month.
Comparative data from the DA showed that the prevailing price of kasim was P300 a kilo on Oct. 25.
Meanwhile, the price of pork belly or "liempo" was at P360 a kilo last Wednesday, slightly higher than P350 per kilo a month ago.
Last week, Dar announced that the DA is considering the possibility of imposing an SRP for pork as the cost of the commodity is starting to increase again ahead of the holiday season.
Dar said the SRP mechanism is being studied for both local and imported pork.
"One month ago, farm gate prices decreased but lately, as we approach Christmas, it is rising again. That's why we are having a relook of this SRP mechanism," Dar said earlier.
Apart from monitoring pork prices, the DA will be ensuring the availability of pork in the markets.
"We will see to it that the supply both local and imported must be there and available," Dar said.
He added that pork supply imported into the country should be sold in markets instead of just being stored in warehouses.
Latest data from the National Meat Inspection Service (NMIS) showed that inventory of frozen pork in accredited cold storage facilities totaled 78,976.7 metric tons as of Nov.15.
While the figure is slightly lower than the 79,029.4 MT inventory in the previous week, it is still more than double the 38,010.6 MT inventory in the same period last year.
Imports account for bulk of the current inventory at 77,433.7 MT.