FDA: Adverse reactions to COVID-19 jabs minimal
November 26, 2021 | 12:00am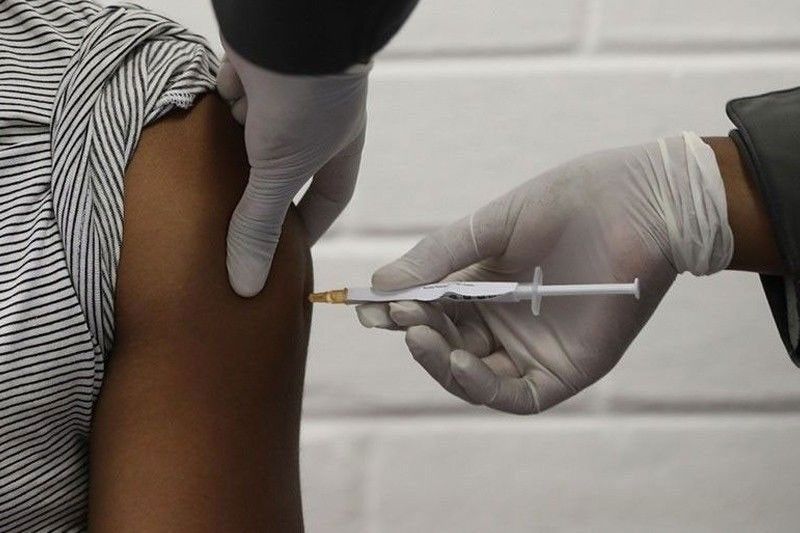 MANILA, Philippines — Cases of adverse reactions to COVID-19 vaccines remain minimal despite the rising vaccination rate nationwide, according to the Food and Drug Administration.
FDA director-general Eric Domingo said that as of Nov. 21, there have been 76,837 adverse events following immunization (AEFI) or 0.10 percent out of the more than 75 million doses of COVID vaccines administered. Globally, the Philippines ranked 7th in recorded AEFI cases.
"Definitely, the data we're getting at less than one percent is within the allowable limit, very well within the acceptable levels of AEFI both for adults and children," Domingo said.
He further noted that 95 percent of the AEFIs are mild and only five percent are considered serious needing medical attention.
Among the most common AEFIs recorded were high blood pressure, pyrexia, headache, vaccination site pain, malaise, chills, myalgia, cough, dizziness and fatigue.
Domingo noted that the AEFI of different vaccines during clinical trials prior to the issuance of emergency use authorization (EUA) ranged from 10 to 15 percent.
With the forthcoming three-day National Vaccination Day, Domingo said an increase in AEFIs could be expected due to the huge number of people getting vaccinated. He likewise reminded vaccination sites to be ready with the necessary medication to adequately address AEFIs.
He added that for the three-day vaccination drive, the government is targeting to inoculate 15 million people or five million people a day.
Even if less than one percent of the 15 million will suffer AEFI, he said it could still be a lot of people.
For their part, the DOH and World Health Organization (WHO) appealed to the media not to sensationalize reports of AEFIs so as not to discourage people from getting vaccinated.
Health Undersecretary Maria Rosario Vergeire stressed that all vaccines are safe, but the DOH needs to monitor their effect considering that all are still under EUA.
Booster jabs
Vergeire also noted that 102,102 health care workers, senior citizens and immune compromised individuals nationwide have already received booster shots or third doses, a week since the government started the booster vaccination program.
"There are a total of 102,102 booster shots or additional doses given across the country as of Nov. 24," Vergeire said in a virtual briefing.
Among those who received additional doses are 69,971 health care workers, 21,139 senior citizens and 10,992 immune compromised individuals, she added.
While there are sufficient vaccines, Vergeire said there is no schedule yet on the vaccination rollout for an estimated 13.5 million children aged five to 11.
But Vergeire said they cannot be covered by the immunization program until an EUA has been issued for the vaccines to be used for the age group. "As long as there is no EUA, let's focus on the unvaccinated priority group and vulnerable group," she said. – Rudy Santos