Duterte pushes for greater public-private partnership
November 12, 2021 | 12:00am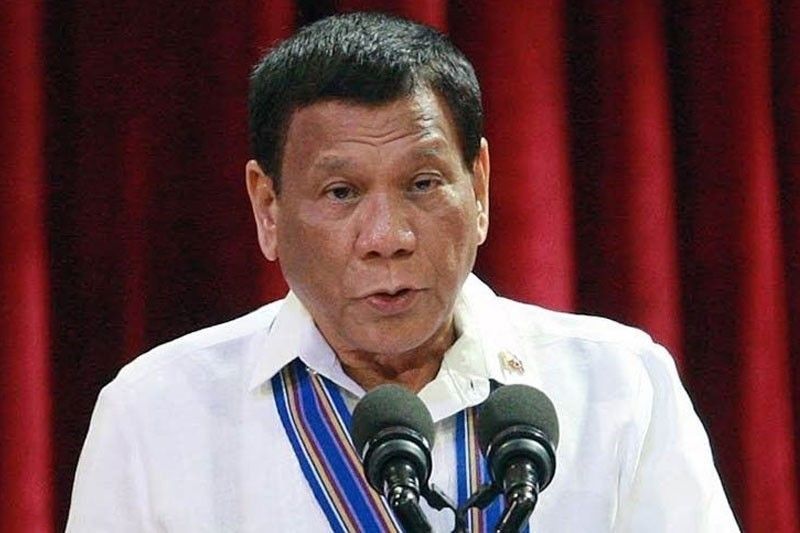 MANILA, Philippines — President Duterte yesterday pushed for greater public-private collaboration as the world faces challenges brought about by the pandemic and climate change.
Speaking during the 2021 Asia-Pacific Economic Cooperation (APEC) Business Advisory Council dialogue with economic leaders, Duterte said the areas of collaboration are improving digitalization and literacy in rural communities, establishing a national social protection floor and facilitating developing economies' transition to a low-carbon economy.
"President Duterte emphasized the importance of promoting digital literacy to facilitate the inclusion of vulnerable groups in the digital economy, saying this will help increase the economic productivity of marginalized groups under the new normal," a Palace statement read.
Duterte also stressed the need to "establish the necessary infrastructure for accessible, stable and affordable energy supply in remote communities" to facilitate digital inclusion.
He said a social protection floor would address the gaps in social protection programs that were exposed during the pandemic and guarantee a minimum set of social security benefits for all.
Duterte cited the need for developed countries to provide "sustainable, scaled-up and predictable support" that would enable developing economies to adapt to and mitigate the effects of climate change.
Other officials who attended the dialogue were Trade Secretary Ramon Lopez, Socioeconomic Planning Secretary Karl Chua and Presidential Assistant on Foreign Affairs Robert Borje.