Lacson-Sotto tandem bares plans to avert harvest losses
November 9, 2021 | 12:00am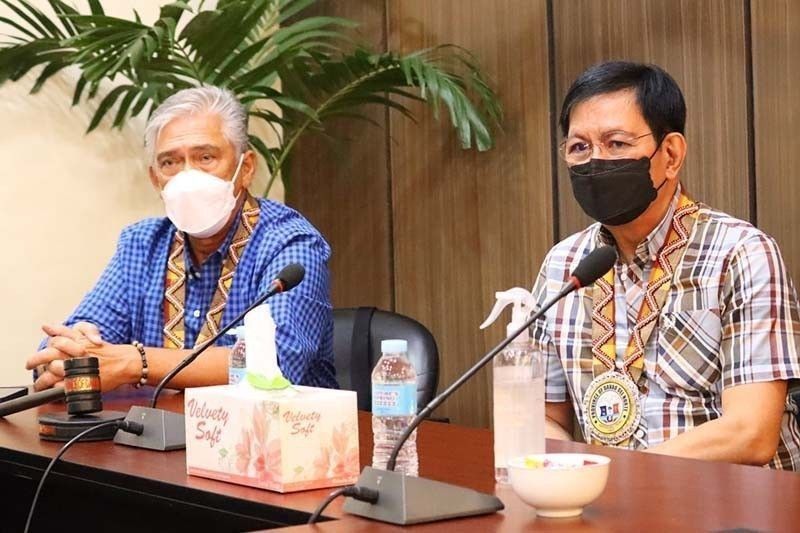 MANILA, Philippines — Filipino farmers and fisherfolk will no longer have to suffer income losses if the government guarantees to buy at least half of their produce or catch, Senate President Vicente Sotto III said.
Sotto, who is running for vice president under the Nationalist People's Coalition (NPC), said such a program would be implemented under the possible administration of Sen. Panfilo Lacson, his running mate and standard bearer of Partido Reporma.
"One of our programs for the farmers and fisherfolk is that 50 percent of their output will be bought by the government directly at their own price without the middleman," Sotto said in Filipino during a public forum held over the weekend with Lacson in Cabuyao City, Laguna.
He said the original idea for this kind of government intervention came from Partido Reporma secretary-general and Davao del Norte Gov. Edwin Jubahib, who has been implementing a similar program in his province.
By cutting out the middlemen in the process, it would help keep food prices competitive in the local markets without affecting the potential earnings of farmers and fishermen, he said.
Sotto explained this plan has already been incorporated into their Budget Reform Advocacy for Village Empowerment (BRAVE) agenda, which will be their flagship program should he and Lacson both get elected.
At the core of the BRAVE policy is the rationalization of the entire budget process where local government units could have greater influence over the National Expenditure Program of the state, resulting in better public funding for more appropriate and inclusive social services.
"When you disburse the money to the provinces, there is a corresponding mandate. It should be spent where it is intended. There will be a menu. You cannot use those funds inappropriately," Sotto said.
Under this mechanism, both Lacson and Sotto are hoping to alleviate the plight of farmers, fishermen and everyone in the agricultural industry whose livelihoods remain vulnerable to economic pressures on top of the negative effects of natural calamities.
The level of public acceptance of Lacson has increased, as shown in results of a recent survey by Radyo Veritas.
The recent data released by the Catholic-run station showed Lacson garnered 19 points during a survey conducted from Oct. 1 to 31 which sought respondents' perception of who among current presidential aspirants adheres to Catholic values and beliefs. No information was available about the other candidates.
Aside from the good impression of such surveys, Lacson's foundation in Mindanao is expected to be strengthened due to the massive migration of politicians in Davao del Norte to Partido Reporma, whose leadership includes Jubahib and former House speaker Pantaleon Alvarez.