Ex-Comelec chief calls for amendment in poll substitution rules
November 7, 2021 | 12:00am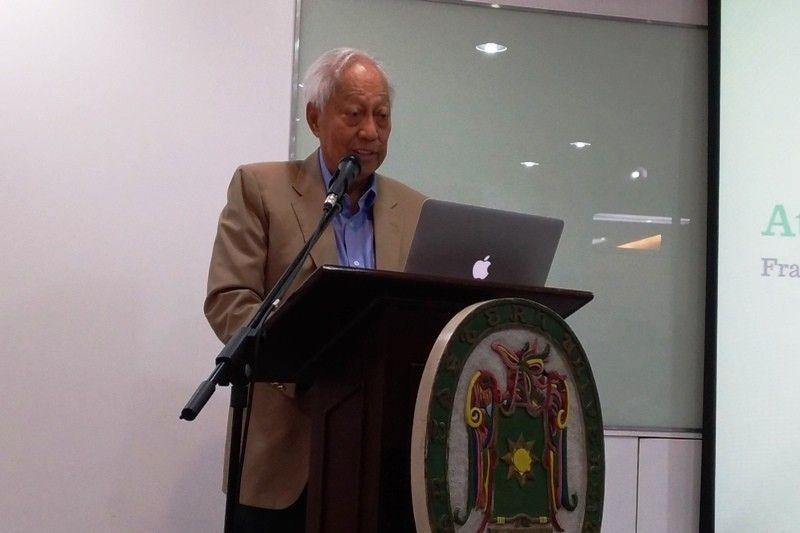 MANILA, Philippines — Former Commission on Elections (Comelec) chairman Christian Monsod has supported calls to amend the substitution rules in the Omnibus Election Code for aspiring candidates who withdraw their candidacies in elections, a few weeks before the Nov. 15 substitution deadline.
In an interview on Thursday's episode of The Chiefs on Cignal TV's One News, Monsod said the substitution rule should be amended as he emphasized that there has been a mockery of the substitution deadline and the certificate of candidacy.
"I think there is merit in that proposal because you can argue that it makes some mockery of the deadlines, mockery of the certificate of candidacy. Also, Senator Bato (Ronald de la Rosa) also cheapened it by saying, 'Well, I'm just there two hours before and I filed it.' So it cheapens the candidacy, to treat it that way," he said.
"Maybe it should be changed," he added when asked if there is a need to amend the substitution rule, following reports that some individuals who filed their certificate of candidacy are just placeholders or reserving a slot for still undecided candidates.
Last month, Sen. Sherwin Gatchalian filed Senate Bill 2439, seeking to amend Section 77 of the Omnibus Election Code that gives the privilege to a candidate in a political party to file for substitution due to the candidate's death, disqualification or withdrawal.
Monsod said Gatchalian's proposal might not pass this time as there are only a few days left before the Nov. 15 deadline.
He also emphasized that it would be unfair for a candidate to be deprived of the substitution rule.
But he insisted that the law needs to be amended for future elections.
Aside from amending the substitution rule, Monsod urged the Comelec to advocate the passage of the anti-dynasty law and the amendment of the country's party-list law, as these have been abused and misused by self-centered politicians.
"These two major laws should be the advocacy of the Comelec to make elections more free, fair, honest and credible. They didn't do it. So we still have all of these abuses of party-list, husband and wife, district congressman and the other is regional party-list and all. That has to change," he said.