More COVID-19 vaccines arrive
October 31, 2021 | 12:00am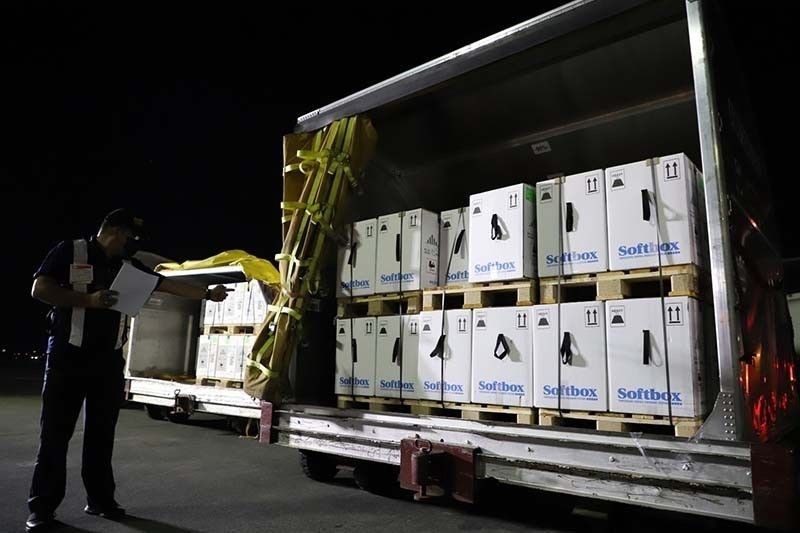 MANILA, Philippines — Another shipment of 2,146,840 doses of AstraZeneca vaccines arrived in two separate flights at the Ninoy Aquino International Airport (NAIA) yesterday.
First to arrive at the NAIA Terminal 1 were 1,065,600 doses of AstraZeneca vaccines donated by the Japanese government and flown in by All Nippon Airways from Narita, Japan.
Later in the afternoon, the shipment of 1,540,620 doses of AstraZeneca vaccines procured by the Philippine government from the COVAX Facility also arrived at the NAIA Terminal 3 via the Emirates Air from Dubai.
Expected to arrive tonight are 2,098,980 doses of Pfizer vaccines donated by the US government. This shipment, to be flown by Silk West Air, was announced by US Charge d' Affaires Heather Variava on Thursday during a ceremony marking the country's 100 million doses of vaccines.
The bulk of Pfizer doses have been allocated for the vaccination of the pediatric sector, which is set for a nationwide rollout beginning Nov. 3.
"We're happy to help out our Philippine partners in ensuring that everybody can get vaccinated as quickly as possible," Lucy Mason, economic officer of the US embassy said in an interview following the arrival of the vaccines.
Japan embassy economic minister Masahiro Nakata and National Task Force against COVID-19 special adviser Teodoro Herbosa as well as other health and foreign affairs officials were among those who welcomed the arrival of the 1,065,600 vaccine doses.
Herbosa said these would be allocated to highly populated regions that include the Calabarzon, Central Luzon, Eastern Visayas and Northern Mindanao.
A total of 58 million COVID-19 vaccine shots have so far been administered as of Oct. 28. More than 26.8 million Filipinos are now fully vaccinated while 31 million have received their first dose.
"Our initial vaccines were given to the highly urbanized – NCR, Cebu, Davao. So now, we're targeting those regions outside those areas," Herbosa told reporters during the arrival ceremony.
He said the delivery of the AstraZeneca vaccines would help the government reach its target of administering up to 1.5 million doses per day in the coming weeks.
Herbosa thanked the Japanese government for their donation, which has already reached more than three million doses. – Jose Rodel Clapano