DOH reports sharp decline in daily COVID-19 deaths
October 29, 2021 | 12:00am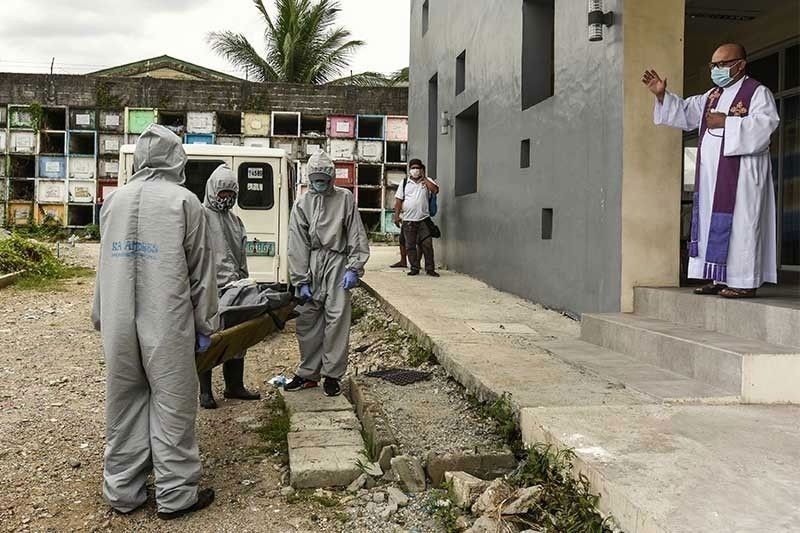 MANILA, Philippines — The Department of Health (DOH) yesterday reported a sharp decline in the average daily deaths due to COVID-19.
Speaking at the Laging Handa public briefing yesterday, DOH Epidemiology Bureau director Dr. Alethea de Guzman said the recorded daily average of COVID deaths dropped from a high of 168 in September to 68 this October.
"Remember, we are only reporting a validated death if it's a confirmed case, if there's a valid date of death and valid cause of death. And if we look based on when this death occurred, we can see that the deaths recorded in October were really lower compared to September and August," De Guzman said in Filipino.
She noted that the Philippines is now under "low risk" classification following the drop in the two-week growth rate and average daily attack rate (ADAR).
The National Capital Region (NCR), she said, is under moderate risk classification with the utilization rate of both beds and ICUs already down to less than 50 percent. She also said local government units (LGU) need to prepare for the downgrading of the alert level in the region.
And despite the decline in COVID cases and deaths, De Guzman cautioned the public against getting complacent, stressing the need to strictly observe pandemic health protocols.
"Even if the number of cases and deaths continue to decrease, we continue to remind the public to follow health protocols so that we can see the continuous decline of our cases and utilization rates, as well as our fatalities," she said.
Concerning the plans of some LGUs not to require swab tests for tourists, De Guzman recommended that clinical and exposure screening must still be enforced to identify and immediately isolate those who are possibly infected.
4th wave
As the government moves to reopen the economy, the Healthcare Professionals Alliance Against COVID-19 (HPAAC) yesterday warned of a "fourth wave" of COVID.
"The global trend in COVID cases is on the rise again. Some countries are already bracing for the fourth wave. It's just a matter of time before this is felt in the Philippines," HPAAC said, noting that the current 3,000 daily COVID cases are still high enough to fuel another surge in cases.
To prevent a possible surge, the HPAAC urged the government to invest in architectural and engineering controls before reopening the economy.
The HPAAC stressed the need to address the airborne nature of the virus, which has serious implications across transportation, workplace and business settings. Greater focus must be placed on ensuring good air quality. Reopening without investing on architectural and engineering controls to improve ventilation means forcing the public to return to the same unsafe conditions that can encourage virus spread.
The group also stressed the need for coordination between communities and ensuring that patients get the care they need.
"We support the reopening, but we need to learn from other countries who are now anticipating a fourth surge," the HPAAC said.