Duterte reminds public: Observe pandemic protocols
October 27, 2021 | 12:00am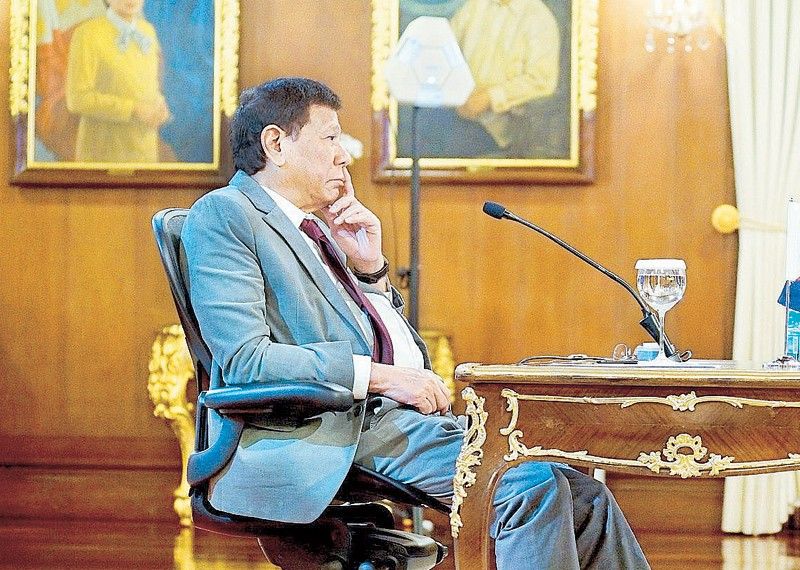 MANILA, Philippines — Despite the downward trend in COVID-19 infections, President Duterte is reminding the public to follow the safety measures set by the government to contain the pandemic.
Duterte noted that as of Oct. 23, the three-day tally of new COVID-19 cases went down to 5,000 and a similar downward trend for positivity rate was recorded from 10.3 percent last Oct. 23 to nine percent on Oct. 25, meaning only one out of 10 persons tested for COVID-19 gets a positive result.
"We thank God for the decline and let us continue to follow the government. If you do not want to follow, you may want me to force you to comply and that's not good," the President said.
Duterte recalled how he had persuaded people to follow the law when he was mayor of Davao City for more than two decades.
Duterte also asserted that the epidemic is "controlled and declining" as the reproduction rate of COVID-19 went down from 0.55 last Oct. 21 to 0.52 on Oct. 23.
"According to a criteria published by the World Health Organization on May 12, 2020, a reproduction rate of one, below one, is the decline indication that the epidemic is controlled, it is controlled and declining," he added.
As of Oct. 25, the Philippines has about 57,763 active cases, 76.2 percent of them mild, with a 96.4 percent recovery rate and a 1.52 percent case fatality rate.
Citing data from the Department of Health, presidential spokesman Harry Roque said the average daily reported cases went down to 4,890 from Oct. 19 to 25 from 7,532 from Oct. 12 to 18 and 10,128 from Oct. 5 to 11.
"Let us continue to decrease (the number of cases). Wear a face mask, wash your hands, observe physical distance, get vaccinated. We need to sustain this decline especially now that Christmas is approaching, where the mobility of people increases," Roque said at a press briefing yesterday. "Let us also avoid the three C's – closed, crowded and close contact settings."
The Philippines is now classified as a "low risk" country, but four regions remain under moderate risk – Metro Manila, Cagayan, Zamboanga Peninsula and MIMAROPA.
"Hopefully, in the next few weeks, their classification will also be downgraded to low risk," Food and Drug Administration chief Eric Domingo said during the government's pandemic task force meeting last Monday.