DOLE urged: Make vax mandatory for economic frontliners
October 23, 2021 | 12:00am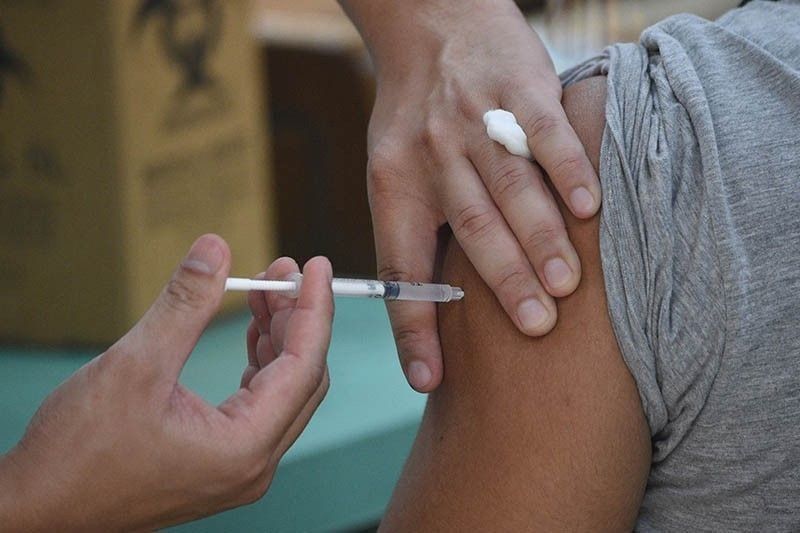 MANILA, Philippines — Presidential adviser for entrepreneurship Joey Concepcion is urging the Department of Labor and Employment (DOLE) to make vaccination mandatory for economic frontliners and those engaged in labor-intensive industries for the safe reopening of the economy.
In a statement yesterday, he said he wrote Labor Secretary Silvestre Bello III outlining his proposal to require vaccination for workers interacting directly with customers such as those involved in hospitality, tourism, restaurants, retail and personal care services, as well as those in labor-intensive work like construction, automotive, wearables and manufacturing, electronics and semiconductors and business process outsourcing.
"We must protect the unvaccinated and protect all workers and jobs at all costs. If we require fully vaccinated customers in our businesses, the more reason we need to require labor-intensive workers and economic frontliners to be fully vaccinated too," the Go Negosyo founder said.
In response, Bello said his department will study the proposal.
With COVID-19 cases in the country declining, Concepcion emphasized the importance of giving everyone the opportunity to get vaccinated.
"Why should we let the unvaccinated put at risk everything we have worked hard for? There are vaccinated people who wish to resume their normal activities and they have done their part. We should protect them and not let the sacrifices go to waste by backsliding into another surge," he said.
Under the A Dose of Hope program of Go Negosyo that enabled the private sector to purchase COVID-19 vaccines, around 1.3 million employees have been vaccinated from more than 180 local government units.
"Through the same public-private initiative, we were also able to establish 63 shared vaccination sites nationwide and many more private vaccination sites for the inoculation of not only our employees but other industry workers as well," Concepcion said.
With the National Capital Region achieving 80 percent vaccination status, he said there is a need to increase vaccination in other areas.
He also said it is important for micro, small and medium enterprises to be open and able to operate in the last quarter of the year.
"The less cases we report, the more we inoculate our people. As the economy opens and as more workers are protected, a happy Christmas for Filipino families is close to certain," he said.